Understanding Online Betting in Malaysia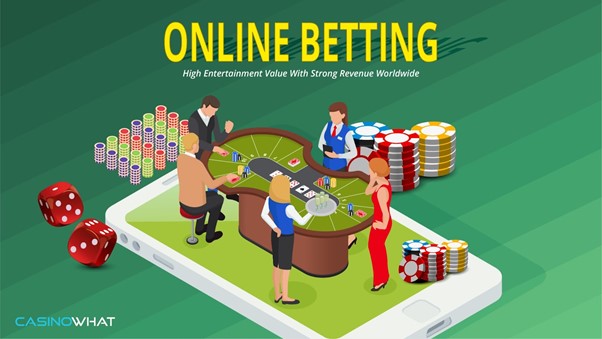 Online betting is a major recreational activity and it projects high entertainment value with strong revenue worldwide. Malaysia is coming up strong with its association with online betting in recent years. As we observe closely, many advertisements and high marketing budget were spent in promoting online casino Malaysia. 918kiss is one such brand name that is very well known throughout the country for those that are familiar with the industry. Most online betting companies comes with funky names that are easily spotted as for some reasons it is always denoted by specific numbers used repetitively such as 888casino, 22Bet, 777, Oppa888, 1xBet, Jack998, 918Kiss, Maxim88, Empire777, W88 (well, you get the drift). These sites are easily accessible and the providers will certainly make sure that the ease of use is well received for your convenience, making it much more appealing for new users and new sign-ups.
Online betting and online casinos are making waves in a manner of grandeur in Malaysia as more and more creative advertisements are deployed to create the perfect viral-hype and sensation. It doesn't really matter whether it's done tastefully or otherwise inappropriately as long as it manages to seek the attention it is looking for. In Malaysia, there is a very thin fine line when it comes to promoting online casinos because operating online gambling in essence is illegal in Malaysia, but the law doesn't stipulate clearly on whether players are allowed to gamble online which in itself becomes the staple of sensationalism just because people love to doing things in a grey area.
So, creative marketing in online betting has become a pretty trendy thing. The recent spat occurring from the new release of a music video entitled "You Know Who Is My Father?" by local artist Namewee has come under fire from Blinks (the name given to supporters of the Kpop girl group Blackpink) everywhere claiming that one part of the lyrics was an insult to women and specifically to Blackpink and a public apology was demanded worldwide. On the plus side of things, this is a great marketing ploy that has garnered strong viewership across the world and the best part is, the video is sponsored by an online gaming platform known as me88. This online betting company is licensed under the Philippine Amusement and Gaming Corporation (PAGCOR) that has set its eyes on the Malaysian, Singapore and Thailand market. Namewee has made its name on all of the 3 mentioned countries, though notoriously but well known nonetheless, making him the perfect candidate to promote the gaming platform.
Online paid advertisement is also one such method from myriad of advertising campaigns to push out the products and services of online betting to consumers in Malaysia. Not forgetting the old-school marketing of creating forums for discussions among players and to those curious enough to find out what it is all about. Many forums like this has been set up and spiraling out of control with topics such as the hottest online casinos in Malaysia, the best online casino payouts and the best online casino bonuses in Malaysia. These are among the few hot topics discussed in multiple forums and chat groups. Now that we are more acquainted with what is going on with the online betting scene in Malaysia, let us look into more elaborate details on what you need to know about online betting in this country.
The Players of Online Betting in Malaysia
Malaysia being predominantly a Muslim country, most of the players are made up of non-Muslims. The legal age to gamble in Malaysia has to be at least 21 years of age therefore comprising mostly of young working adults as well as middle-aged players. This in part is true because most of the tech savvy person falls under this age group and in order to really enjoy the full features of online betting, it is a requirement to at least have an active internet connection along with a mobile or computer gadget to do so. The other category of players are the elderly groups which are well taught on how to fidget with a mobile phone to play certain less technologically demanding games. It involves a straightforward interface such as bingo and slots. 
It is difficult to determine the total number of online casino players in Malaysia. One thing is certain is that the number of players are growing rapidly in Malaysia. In terms of preferences, we could further define the players according to the games they play and what are the criteria that they search for. Some are merely novices and the occasional observers that love the thrill of visiting online casinos to see what is up and available or any new releases in the market. Mainly fueled by their curiosity for the industry. The tendency for smaller bets are frequent and they wouldn't even mind to stay on a table game to watch some of the games, in the lobby amongst the company of chatty gorgeous hosts or just watching a live match in the sports arena. As with everything, there is always some form of limitations especially in table games where a constant no bet will automatically place the observer out of the room.
Then you have the speculators which are pretty active in their social circle or community of online casino players. They are assumingly more careful and love to spot a certain pattern or hopefully even some ridiculous loopholes. Mainly the games they play revolves online slots. It is perhaps ironic that knowingly, a Random Number Generator (RNG) system is implemented in all slots, so the predictions would seemed uncalled for. Then again, why be a spoilt sport when all these forums for discussions are interesting to be part of. After all, a much talked about game wields more excitement to the rest of the players.
Lastly, we have some really serious players in the arena where they live and breathe online betting. This category usually sticks to what they loved most and dedicate a whole lot of time in it. Live Dealer would be very appealing to them as it also involves deeper pockets to stay on in the game longer. Basking in the ambience of an actual casino, enjoying the atmosphere from vivid angles captured by high quality broadcasting and crisp sound quality that is as close as one can get to being in a physical casino. This is the definition of great entertainment for all Malaysian players regardless of what category they fall into.
The Online Betting Companies
With the advancement of online casino platforms, it really doesn't matter where it is from as long as it is trusted and legit enough to Malaysian players in general. There is a slew of online betting companies made available and one will most certainly drowned in the sea of never ending names being featured. Most online betting companies are being actively promoted throughout the internet with lucrative offers and promises. What is truly unavoidable are the possibilities of scam companies and unscrupulous agents or operators that does away with their clients' winnings. Because of the market being so vast, there is no better time to be extra cautious and doing a good due diligence of your own as players. One can find a slew of entertaining games in online casino to bet on.
The step-by-step approach is clear cut usually by starting with an opening of account with the online casino of choice. Fill in all your particulars and one need not worry as they are heavily encrypted for the protection of private data and against malicious programs. Once an account is set up, the user will be prompted to make their deposit through a number of payment mode that is most convenient and comfortable to the user. Just read through on the details of each method of payment from deposits to withdrawals and the duration it takes, specifically in withdrawals. Most online casinos now accept local currencies and provides local payment channels.
The most popular channels used by Malaysians are bank transfer, credit cards, e-wallet and cryptocurrency. Bank transfers usually takes up longer processing times as compared to the other methods of payment. Credit cards offer high convenience with the usual Visa, Master or Amex. E-wallet is another popular choice since its use is becoming more extensive in Malaysia. It is also highly convenient and the important take away is that the processing time is shorter and swifter. Last but not least, the newer currency of cryptocurrency. This is by far the option with the most privacy offered but it varies from one platform to another whether it is being accepted.
The interesting aspect of online betting and online casinos is that they always have great promotions and bonuses. Feel free to explore the ones you are most keen and make your selection to enjoy them. Now you are all set and done to begin your quest in making online bets. Some platforms are so heavily laden with features and games, you would probably be overwhelmed by it. Fret not, as you go through each of it, you will be familiar in no time. There are also some forums which you could join to have your questions answered or simply just read through the directions and guides made available from these online casino platforms.
Do take note of the customer support hotline as well in case of accidental disputes or any issues concerning your game. The online casino platform itself would have provided a brief description and a guideline on the many games features. Feel free to browse through if there is a game unfamiliar to you that you would like to try on. In addition to that, there are also a number of review sites to share on strategies and all you need to know about the games. All the online casino platforms operates 24/7, with customer support also working around the clock, albeit some features that may have a certain operating hours such as the hosts platform where the entertaining ladies comes to screen at certain hours during the day. With that said, entertainment from online casino still never sleeps. Bet with care and bet with wisdom.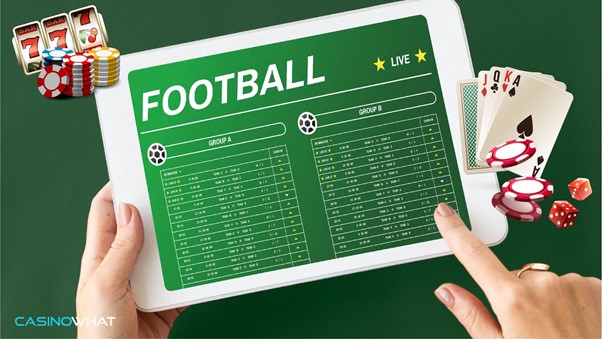 Understanding Online Betting Bonuses and Promotions
The interesting façade of online betting lies in its bonuses and promotions offered that you would probably be spoilt for choice. Before jumping the gun, it is important to understand how it works, its terms and conditions, and what the requirements are that needs to be fulfilled in order to obtain them so that we do not miss out on the important bits. Some bonuses that are being granted, requires hitting a minimum deposit amount which at most times are deemed reasonable. There is also a wagering requirements and even a validity period to certain promotions, so be mindful on this because it is not difficult to overlook on this aspect. Some bonuses also depends on the payment method of choice because certain methods may be excluded from claiming such bonuses. It is not a fine print but it needs paying attention to. Last but not least, the type of player also matters as it may differ significantly or altogether restricted due to a certain limitations imposed to the location where you are based at, or by age and even your gaming status since some lucrative offers may be confined to VIPs and high rollers.
With that in mind, let us lay out the type of bonuses in accordance to the suitability of player type to ease the flow of understanding and landing the appropriate bonuses.
Online Casino Bonuses for Beginners
Starting out your journey in online betting is cool and it is worth celebrated with some goodies given to you by the online casino for starters.
Welcome Bonus: The most basic of bonuses as you start your new account and journey into online betting. The value will differ and tied to certain terms and conditions, suffice to say that it doesn't mean the highest value offered is the best, look through carefully.
No Deposit Bonus: Depends on how you see it as a beginner. No deposit bonus basically means that you do not need to part off with any amount at all to begin and start playing with real money. Of course, you may have to forgo the good offers of extra credits from a welcome bonus.
Bonus Code Offer: It is somewhat like a welcome bonus but presented in a more exclusive manner. Some will feel more entitled that they received a bonus code which requires the player to key it in for redemption.
Free Spins: Free Spins are also awarded as an option through welcome bonus and occasionally it may be dropped onto the lucky ones which is like a surprise present received to get the additional juice out of your game without paying for it.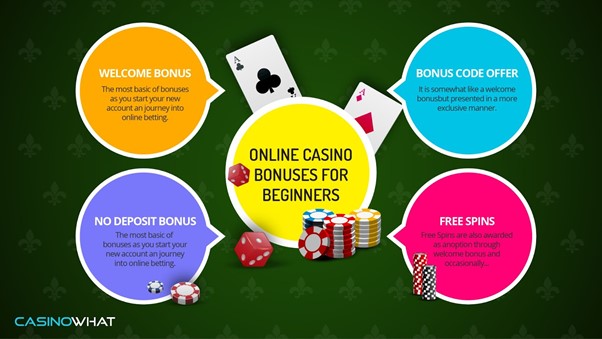 Moderately Better Bonuses for Intermediate Players
Seems like you are getting used to the games and has been maneuvering well on your own so it's time to dish out a little extra here.
Slot Bonus: This bonus is well loved in Malaysia for the reason that there are just way too many slot players in Malaysia. It works best for the avid slot players. It is being offered pretty frequently by online casinos to their beloved players. Certain times this bonus comes as a special bonus that is confined to be used on a game of slot only and free spins are also thrown into the lot of bonuses as well for your enjoyment.
Daily Deals: There is never too much for freebies. We love them so much that we wished to get them every day. Alas, the daily deals are what it's all about but everything comes with a price. Be sure to look into the terms and requirements in obtaining it. For the avid players, it should be very much attainable.
Reload Bonus: Imagine a welcome bonus but coming to you by installments so that you can continuously enjoy and reap the benefits. Reload bonuses are capable to even double or triple your money.
Comps: Comps are like loyalty points for a certain membership which will reward you the more you play and the more you spend. There are a number of criteria to get more points along the way as you play such as the games you play, the deposits you make and even on the bets you placed. This points can be converted to a couple of things which the provider will highlight to their players.
Expert Bonuses for the Advanced Players
That's the spirit, you are now turning pro and it is time to go big or go home. These are the exquisite deals to pamper yourself for making it this far.
VIP: This is a great jump into your loyalty program. Expect larger than life luxuries. Gifts could include a cruise tour, private functions and parties, and really huge ticket items as gifts. This is the finer things in life enjoyed by high-rollers.
High Roller: With your massive bankroll, you may even call the shots when it comes to setting the limits and requirements. Table limits can be increased to bet higher and win bigger along with more lucrative offers dropping in a massive manner.
Tournaments: If it's not enough to play on the usual basis, go big, show your talent and prove to the world as you participate on invited tournaments to compete against the best. Reaping major rewards and awards are the center of attraction here.
Referrals: This is where a player is escalated to the level of an advocate. Be the voice of the company and bring in your friends to enjoy the fun that you are having. The company will reward you and your friends according to the value and number of referrals made.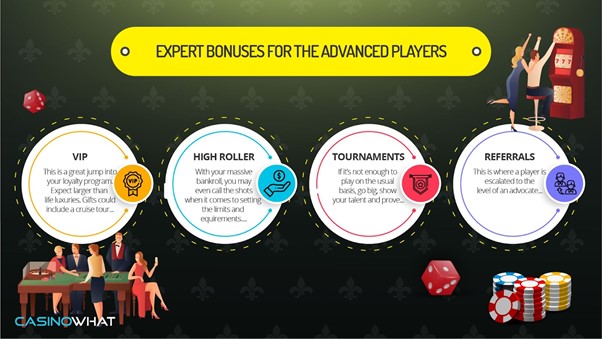 Online Betting In Malaysia
Unlock the many phases in online casino as you venture in the intricate art of online betting in Malaysia. Start small and attain the right attributes along the way and emerge victorious. May the odds be forever in your favor.
You can find Online Blackjack from the site below: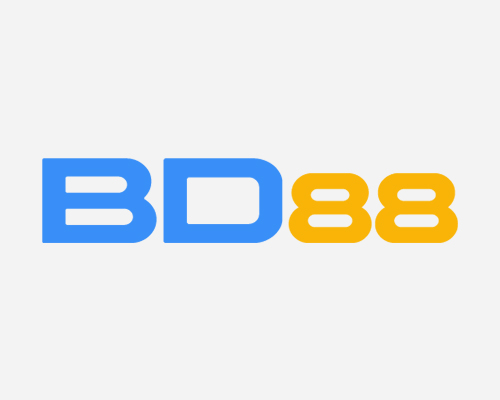 BD88 Live Dealer Daily Reload Bonus
15% Daily Reload Deposit Bonus up to RM600