Sexy Gaming: Seducing & Entertaining
| | |
| --- | --- |
| | The allure of casino has long been associated with the company of attractive ladies by your side, an image long marketed by various media. Many online platform providers have tried to replicate this, some succeeded, and many others have failed tremendously. |
| Established: | 2016 |
| Language Offered: | |
| Game Selection: | |
| Licences: | |
The allure of casino has long been associated with the company of attractive ladies by your side, an image long marketed by various media. Many online platform providers have tried to replicate this, some succeeded, and many others have failed tremendously. The biggest challenge governing this is treading the fine line between dressing up dealers suggestively versus in the usual uniform. Many operators have tried to attract players by offering skimpily dressed dealers but still failed miserably, today we will find out how Sexy Gaming sets itself apart from the rest.
Operated by Awesome Entertainment (AE) Group that was established in 2016, it instantly shook up the gaming industry. Despite being relatively young, AE Group is led by a leader with 20 years in experience and a group of more than 200 professionals with various experiences surrounding the industry. AE Group provides integrated game platforms with services including customer operation management, website development, brand marketing, mobile application development, and web design. Aside from games carried by Sexy Gaming, which also known as AE Sexy, the group also carries a wide range of sub-brands such as AE Chess System Platform, AE Lottery System Platform, AE eSports System Platform, NY Lottery and UltraPlay eSports. AE Group is definitely stepping up in their game with a brand image gearing towards a more professional and corporate feel, evidently from their recent change of name from AE Sexy to AE Casino. As a matter of fact, even the logo has changed from something suggestive and raunchy to a cleaner and sturdy image. The sexy silhouette of a bikini clad female has been removed and instead replaced by the new AE logo. Perhaps, in one way, it does bring up and conjure an impression that signifies to the legion of fans to anticipate for bigger things to come that are exclusively offered by AE Group.
Driven by rising popularity, AE Group had expanded and built the Venus VIP Group in Macau, the Philippines, and Cambodia. Its VIP group offers unique VIP lounges and UUPay, a customized currency exchange service. Its brand owner, AE Group also offers white label services with up to 38 tailor-made templates with support for 8 languages and currencies. Its white label service is made available across Vietnam, Cambodia, Thailand, Myanmar, Malaysia, India, and Indonesia. It also provides over 30 trending games that are of high quality and endless hours of fun time. The upgraded support definitely thrill operators throughout Asia as the enhancements are made to exude simplicity but yet comprehensive and seamless. The service process is fast, with a very straight forward guided steps that customize your needs up to its official launching and thereafter, backed by adequate support and maintenance.
eSports is a massive game changer that has driven the gaming industry to a higher level since its inception. With more major eSports tournaments held in recent years, the landscape of gaming and betting rapidly converges into one highly lucrative and entertaining avenue. It is no wonder, that these two big boys came together to form a strategic alliance to sweep the Asian markets since its big announcement back in May of 2019. Egaming aficionado and leading innovator UltraPlay sets its eyes on the big Asian market and AE Group is definitely the right leverage to penetrate the targeted market. AE Group acted as the exclusive representative for eSports and sports products in the region, while heavier emphasis was placed on eSports as the lead focus in the aforementioned collaboration. With accolades such as clinching the top spot as the Best eSports Service Provider in the Baltics last year, it goes without saying that expectations were high on the provision of what they claimed, "an unprecedented product" released to the masses to suit both the betting appeal as well as to create the most advanced eSports sector.
This release by UltraPlay of an enhanced version of live betting model for eSports, which was aptly described as a complex mixture of AI and human trader' interaction enables a package offering of 28 eSports titles, 200 live markets on CS:GO, more than 2500 in-play events monthly and specific in-game objectives markets; all exclusively marketed through AE Group. Up until today, their offerings have grown even more from when it was first announced promising exceptional thrills that could only mean great acceptance ever since its launch.
This massive appeal could be well understood if we take a look at the chronology in the advancement of sportsbook. Back in those days, whenever there are matches in the EPL, bookies everywhere will be actively collecting bets from various football fans that would go on to make interesting predictions and odds would be set up between betting on the club with the upper hand against the opposing club that is deemed the underdog. That's what makes a match even more intense to watch where side bets were even taken and incredible odds and pay outs right before a match is played. Anticipation would build up prior to a match where people here in Asia would gather and watched it together in a boisterous atmosphere, be it at home with friends over beer or simply in pubs and even eateries with legions of fans hawking over the screen. Cheers of victory and gloomy faces of defeat can be seen and most importantly, the bets that were placed. The worst is to be expected when you are faced with an unscrupulous bookie, minor to major disputes and even betters that can't pay up. All these fusses could be mitigated when a good and full system is in place and hence, the transition to an online experience could prove to have the upper hand here. Let alone that things became more interesting with various possibilities when eSports was introduced.
You don't need to wait for the right season to bet when there are so many e-games to be played throughout the year. Things like player injuries and disappointment are less likely to happen and on top of it all, games are spun and introduced at an almost incessant rate as compared to traditional sports that are already limited. If you don't like this particular game, well fret not, move on and watch another one. Asia is still considered a region left behind when it comes to catching up on the fever that is fervently heavy in the Western regions. Japan and Korea are probably the two countries that one would call early adopters that undoubtedly catches the attention of UltraPlay. So, AE Group will no doubt be the best bet to drive forth the permeation of such global domination in eSports betting.
With all the interesting happenings and makeover by AE Group, we can certainly foresee the company growing in recognition and revenue in coming years. Moreover, we can all come to agreement that massive efforts like these are needed and highly celebrated in order to spur the seemingly latent growth of newer concepts in Asia as some promising features developed in the Western region rarely finds its way to Asian shores or perhaps take years before we can get a glimpse and experience the latest innovations.
Sexy Baccarat Malaysia: A Steamy Experience
While there are other games such as Roulette, Dragon Tiger, and Sic Bo under the Sexy Gaming platform, the showpiece remains to be Sexy Live Baccarat as it is the most popular game enjoyed by many players. Sexy Baccarat sets itself apart from other baccarat platform operators by employing female live dealers dressed in bikinis, welcoming players to the Bikini Casino with a big, bright smile; some might even mistakenly think that they went into the wrong room!
Sexy Baccarat by AE Group has once again challenged the norm by selecting only the most attractive dealers with seductive smile and luring eyes to be the eye candy for players; only this time they are skimpily dressed as well! The wide variety of dealers is selected from a huge pool spanning as far as America to include supermodel class women.
Upon entering the Bikini Live Casino and be greeted by the brightest smile you will ever see; the Bikini Live Dealer will perform a series of exercises throughout the game that is uniquely found in Sexy Baccarat only. Among the actions that the dealers will perform include doing a little dance to the live music in the recording studio, blowing you a couple of air kisses, throwing a flirty wink here and there, suggestively forming a heart with her hands are some of the actions that are exclusive to Sexy Baccarat only. We say exclusive because you will never find any of these in physical casinos.
All of the above is accompanied by a high-quality seductive voice from both the operator and the dealer. Of course, our primary intention stretches beyond mere feasting our eyes on the eye candies, we also want to have a good amount of fun by playing the actual baccarat. The Bikini Live Dealers are well equipped and thoroughly trained to handle any inquiries which you can submit via the live chat, or even initiate one in private. Cameras are angled so that you are always seated right in front of the live dealer, ensuring an optimal view to provide a holistic experience. You can also see other tables with live dealers peddling their trade in the background, just like how an actual casino would be like.
Bikini Live Casino: Feature Rich Experience
Aside from the social aspect with the bikini clad dealers, Sexy Baccarat is rightfully still a live casino at its very core. Sexy Live Baccarat offers a wide selection of betting options including multiple bets on tables, fast switching between tables, and a quick bet function to quickly replicate previous bets. All of these can help you to avoid any missing opportunities while increasing the odds of winning at the same time.
A road map is also included to help players assess the history of game, spot trends, and try to forecast upcoming results; ala "finding follow the dragon". However, Sexy Baccarat's road map features specially crafted and designed special icons to help identification of Banker and Players easily.
The Bikini Live Casino also provides each game with video playback functionality, players can return to their previous gameplay to learn and to proofread, ensuring zero disputes in this regard. Moreover, your big winnings could be celebrated once again and who doesn't like to dwell in happy times even if for just one more moment.
The intuitive user interface of its website is among the simplest to use providing ease of navigation and flawless security system. Players are welcomed with pictures of their Bikini Live Dealers arranged in a tiles format accompanied by respective scorecards; players can easily look at the trends of the baccarat at a single glance before deciding which table to place their bets. Design is clean with no annoying pop-up ads that is a commonplace in the industry.
There are six languages to choose from to suit the needs of players in the Asian region. A drop-down box at the menu will reveal all 6 languages, and with any selection, it changes swiftly and smoothly to cater to the comfort of your native comprehension.
The viewing mode however could be greatly improved. Though it is set at almost ideal angle for viewing, the inability to be given a choice to switch between viewing styles could prove dampening to the game after long hours of game play. Fatigue could build up and be felt naturally after some time, as instinctively we like to adjust our vision from time to time. That being said, more or less, the sight of the girls clad in bikinis could perhaps make up for it.
Audio is seemingly crisp and clear with very minimal lag in between switches especially in when some audio features were turned on and off. There are 3 audio indicators that you could turned it on or off and they are results sound, betting sound and background music. With all three turned off, it will reveal the true atmosphere, as in the aural surroundings of a real land-based casino. Soft murmurs of the adjacent croupiers, the echoing noises as a result of a vast enclosure filled with dealers, and tiny mechanical noises that are perhaps emitted from the spinning roulette or the movement of dice in Sic Bo. Your host dealer's voice can be heard clearly as well as the music they are playing at the actual live set. For a more upbeat and louder music to accompany your gameplay, you can of course turn on the background music but it will drown every other noises and voices from the live scene. The betting sound and results sound are an automated voice that as implied, will notify you on the time to bet and when betting time has ended, as well as the announcement of the results after every single game. Ultimately the choice is yours whether you are an old school player at heart that relishes in the atmospheric casino ambience or an early adopter of cool upbeat virtual casinos.
As usual, for the uninitiated or those that are only venturing into this new form of entertainment, there is a good basic guideline to be found within the lobby. As much as Asians would notoriously pride themselves in being adept at gambling, there still exist a large group of people with absolutely no knowledge on what is going on. Even movies made in Hong Kong could have a strong genre based solely on gambling with interesting titles such as God of Gamblers and Kung Fu Mahjong. So, how would these stereotypes on Asians cease to exist? Well, it does simmer down a little that nowadays some would say, "if you think that you are good at computer and mobile games, wait until you meet another Asian player". This holds true especially with the recent influx of Playstation tournaments and cyber game tournaments. When cyber games existed, there was a major shift from slot game fanatics to the sole focus in games like Half Life and Red Alert from the yesteryears. And now, for once, both differing aspects came together as one.
Let us not divert into eSports and get back to where we are now in AE Casino. As mentioned, there is a guideline and basic information to get you started for Baccarat, Roulette or Sic Bo. Be sure to check it out from the drop-down menu placed on the upper right-hand corner of the page as it unveils all that you need to know in basics to get you started. As with any other game, start with a small bet and play it a few rounds and you will surely get acquainted to it in no time. In any case, let us check on each provision of these games as an overall summed up impression of AE Casino.
Baccarat
Alright, let's get down to business. First off, don't ever expect any male dealers or croupiers to ever exist in these rooms, well unless who knows, if one day AE Casino intents to do so to cater to lady players that might drool over minimally clad muscular hunks. That's a thought that somehow has to be put on hold in the meantime. We are after all talking about Sexy Baccarat that oozes the feminine sex appeal.
At an overview, you will probably find two categories of rooms housing a different appearance of dealers. That would be either really scantily bikini-clad dealer or the slightly modest black spaghetti top that still reveals part of the bosom in the delight of players that appreciates so-called modest beauty. A matching black mask could be seen adorning their faces as they approach the table in the dark days of this current pandemic that hit us. As much as we would like to agree to AE Group promises of super model like dealers, the discrepancy over the years has turned out to be pretty underwhelming and we really hope things would turn around soon. The actions and certain promising features are of course retained, such as bikini wearing, dance-like moves and what not, but it's becoming more and more unrefined. Although looks and beauty can be a subjective matter, but to the keen eye for aesthetics, AE Casino ought to emulate and ameliorate since more and more live casinos are readily available. Then again, beauty is in the eye of the beholder, and some just doesn't really care or be bothered with sophistication. Not just the looks but the behaviour and body language are equally important especially when it becomes more demanding nowadays for dealers to multitask and be able to handle the chat and the many attics displayed by players. Eye candy or not, the trance like dancing moves became less natural with time and border lining annoyance with the action of blowing kisses that gets utterly boring after a while, but time will tell as the popularity doesn't seem to fade or diminishes. All in all, the gestures do look unnatural like a forced smile squeezed out involuntarily as observed from their soulless eyes. The lack lustre, quality of character and intelligence only points out on less effort spent in hiring and vetting out for the best as claimed. In any case, one could still jive with the moves and music while focusing on the game play.
The still viewing angle calls for more options to be included and that, we hope more investments could be poured in for more cameras to capture just so that players could have more viewing options. Then again not much of a complaint in this department as it's already set to the most ideal front angle. The rest of the layout is pretty standardized and clean for an unobstructed game play. The betting table is clear and precise with the payout odds indicated clearly with the total accumulated bets displayed at the top of each tile.
Eight pre-shuffled decks are used in the game and you will see another person arriving at the table with the pre-shuffled cards to be placed in the shoe and the dealer will proceed to place a divider into the new set of cards. Aside from delivering the cards, it gives us a good feeling as well to observe the person wiping clean the table edges facing the dealer that presumably is the act of sanitising the area to keep the dealer safe and protected. In our opinion, that is a professional gesture at times like this. All the general statistics and tracking could be observed at the bottom of the screen for most players' self-actualization in odds prediction. You can opt to place your bets on either Player or Banker as well as on a Tie, but according to most experts the payout of 1:8 for Tie doesn't seem favourable against its odds. Then there is a side bet option by Sexy Baccarat whereby Player or Banker pairs offers a payout of 11 to 1 while any pairs deliver 1:5 and the ultimate perfect pair, which can be accomplished through acquiring a pair of the same suit will govern a pay out of X25. The Any Pair and Perfect Pair are also otherwise known as Turtle and Phoenix respectively which you could track how many times it has appeared from the bottom right corner.
Another interesting side bet known as BONUS is available as well that pays according to a guessed number of marginal differences in winning points between Player and Banker. Last but not least, one can place bets on either Big or Small, with a total of 4 cards on the table indicating "small" and a total of 5 or 6 cards indicating "big". Since the probability of landing a Big is higher, therefore the payout ratio is 3 times less than obtaining "small". Anyhow, after a total of 39 rounds are played per card shoe, "Big" and "Small" along with "Any Pair" and "Perfect Pair" bets are not allowed thus limiting the side bets offer. For further details of the game to be explained in-depth, players could always refer to the Baccarat guide made available from the drop-down menu.
Baccarat with Insurance is available as well whereby the option of insurance will appear and pop up accordingly throughout the gameplay when the criteria for its appearance is met. In Classic Baccarat, a "No Comm" can be toggled on. It simply cancels off the 5% commission granted to the Banker's win to reveal a similar solid one to one pay out as per Player's win. The No Comm option also generates a Super Six Bet whereby if banker wins with cards totalling at 6 points in Free Commission Baccarat, the payout is 1:12.
Sometimes, latency could occur as a result from streaming across an internet line but neither would a player gain an advantage nor put in a disadvantage as a result of this potential latency. If a malfunction was to occur, get ready for a void in all pays and plays until the problem is fixed which undoubtedly may lead to an arising argument for dispute. Nonetheless, this can't be helped as the provider gains and reserves the rights to be not liable for such disputes. However, in the event of facing a disconnection from the game, rest assured that the bets are recorded and paid out accordingly to the results of the round which you can view from the results of the round in the game history.
So, as the clock is ticking, enjoy placing your wages since you only have a time limit of 20 seconds to determine where you want to place your bet on, before betting closes to reveal the dealt cards and subsequently winning side will be announced and then you can only place your wages again in the subsequent round. The system will be able to detect inactivity and if no bets were placed in 5 consecutive rounds, player will be automatically logged out from the room.
Sic Bo
It's probably not an overstatement to claim that Sic Bo is the most popular dice game played throughout the Asian region. Hence, it is vital that players receive the best interface to mimic the fun of playing it and to replicate the experience as if it's being played in a land-based casino. The provision of Sic Bo by AE Casino is only limited to one room much to our disappointment but the dealer in bikini perhaps make up for its smaller size provision of the game.
At a quick glance, the layout was rather perplexing. It's neat and clearly laid out in terms of the betting deck sprawled across the screen but it took up at least 70 percent of the available space thus compromising the live view that we came for. Moreover, the live screen can't be expanded nor changed in any way thus degenerating the viewing pleasure.
Well of course, a dealer clad in a sexy bikini could still be seen but as far as viewing pleasure goes, the 'dwarf-sized' dealer still led to disappointment. Even the glass chest housing the dice looks bigger than the dealer that is seated behind. We could fathom that the glass chest has to be in front view for best clarity but the disproportion of the overall camera angle somehow kills the mood. We are unsure as to why can't the screen size displaying the live portion follows the ratio seen from its Baccarat rooms? Then again, we are not technically inclined to comment much on this, just rather to point out that aesthetically, it is less pleasing especially when such heavy emphasis was put on the main objective in highlighting the fact that sexy ladies are the main feature of AE Group's live casino offerings.
That aside, if we dissect it further to look into its other aspects, the virtual betting board is friendly and large enough as to not having to squint your eyes to study the tiles for you to bet on. The layout is still rather messed up though whereas it's too crowded at one side, while there is some unused space to the right that displays your betting chips as well as the real-time overall percentage of each parameters measured such as Big, Small, Odd, Even and Triple. It is baffling to us while at the same time we strongly believe that the representation could still be vastly improved upon.
Merely 3 dice to a game and yet it offers so many ways in betting. Sic Bo has always been intriguing and draws a certain similarity to the game of roulette. The rules are fairly simple but the variations of payouts differ greatly. For starters, the simplest form of betting comes from a 50-50 chance in choosing either odd or even numbers from the added-up total of 3 dice combined. Then another way to bet for the similar stake is making your best pick on either "small" (sum of the 3 dice is between the value of 4-10) or "big" (sum of the 3 dice equates between the value of 11-17). Both parameters pay out a 1:1 winning ratio. For the braver lads, you can pick one solid number between 4-17 which could be your lucky number, your partner's lucky number or just a very wild guess. The lower the probability of the number appearing, the higher the payout ratio is. In this case, the number 4 and 17 pays out 1:50 and with that in mind, if you place your chips amounting to 100 dollars on either number 4 or number 17, your winning returns would be a solid 5000 dollars. Having a pair of the same number on two dice will nab you x8 of your initial wage amount if you bet on it and triple matching dice rewards you with a ratio of 1:24. However, if your lucky stars are aligned on that particular day or your spirit within calls out to you to bet on not just any random numbered triple but a specific triple that you have in mind; like 3 of a kind sixes or in other words, 3 dice with the numbers six, six, six appearing on top of each dice, a whopping x150 will be yours. We can't emphasize enough on just how rare it is for this to happen. In Asian practice, this would immediately call out for the best and most luxurious offerings presented to the deities by the winning player.
Sic Bo is truly entertaining to say the least and the current representation captured from the screen doesn't do it justice. We hope AE Casino could at least enlarge the live video portion at a better ratio versus the score and betting board, if not, another option for users to maximise the screen.
Roulette
For some reasons, the card game Dragon Tiger was unavailable but we couldn't ascertain as to whether it's only temporary or permanent. In any case, we'll look into the last entry available on Sexy Baccarat lobby which is none other than Roulette. Also limited to a single room, it continues on with the same sexy theme but perhaps this one exudes a little more which we shall go on to explain further. While the viewing angle is fixed by default with no other options to choose from, the displayed view is not. When the ball starts spinning, the camera view shifts swiftly to a top aerial view which in turn shows the dealer from the top, rather than a front angle.
The virtual table has a sort of minimal 3-dimensional view that is quite nice to look at, with a more realistic feel to it. There is also an option to switch the view of the betting board that is very much 2-D. The statistic board at the left panel displays the percentages in appearance between red and black, big and small, odd and even landings at real-time plus a historical view on the numbers that the ball has landed upon. The far-right panel gives player an even more in-depth statistical analysis. Overall, the experience of gameplay is pleasant and with a remarkable view of your dealer, albeit at a smaller screen if compared to Baccarat.
Wide Compatibility
Sexy Baccarat Malaysia offers both live casino and online slot games in the form of various consumption media such as PC, android, and iOS devices. For players who prefer direct access without having to fear for webpage congestion can download the app from the respective app store and install on their mobile devices.
Security and Licensing

Since security is always one of the primary concerns for players, we are glad to inform that Sexy Baccarat has met the required financial standards that are expected of its similar peers in the industry. The website has enforced encryption and its database is also password-protected.
Although it loses out on licensing as it is not recognized by any of the major regulatory entities such as the UK Gambling Commission or the Malta Gaming Authority, we think this may be due to its unclear operational locale being in Poipet, Cambodia. We are still watching its announcement space to follow the progress on getting an online entertainment license.
Free Demo Available
For players who are still on the fence about trying Sexy Live Baccarat, they are able to get a free demo just by visiting AE Sexy website. They will have access to various games in addition to Sexy Baccarat such as Roulette, Dragon Tiger, and Sic Bo with a trial amount of $2,000. Players are able to get a taste of what it is like to be playing in Sexy Baccarat platform, and to consider if there are any drawbacks on not having an official license yet.
The Gateway to Sexy Gaming
As one of the leading online casinos focusing on a variety of Sexy Baccarat promotions to entice players, Sexy Live Baccarat continues to dominate the gaming industry with its unique propositions. Sexy Baccarat has opened up a gateway for players to enjoy the company and pleasure of sexy bikini dealers from various exotic countries anytime from the comfort of their own home. To put it in the simplest forms, if you are looking to kill time while being at the company of beautiful ladies clad in bikini, wait no more and head over to Sexy Baccarat to experience a highly entertaining and rewarding experience.
You can find Sexy Gaming Live Dealer from the site below: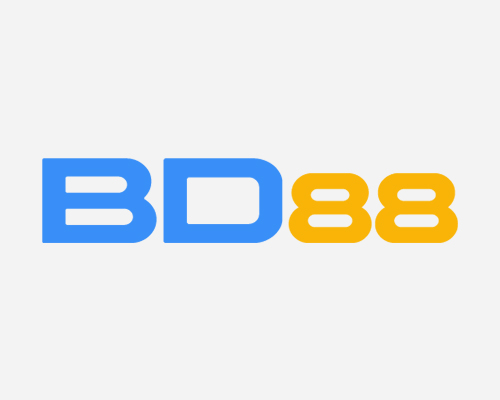 BD88 Live Dealer Daily Reload Bonus
15% Daily Reload Deposit Bonus up to RM600