Pragmatic Play: The Pragmatic Approach to International Gaming
| | |
| --- | --- |
| | Pragmatic Play has a history of well over a decade in the online gaming scene, giving them a better edge on what works and what doesn't. |
| Established: | 2013 |
| Language Offered: | |
| Game Selection: | |
| Licences: | |
Pragmatic Play has a history of well over a decade in the online gaming scene, giving them a better edge on what works and what doesn't. Once known as TopGame, Pragmatic Play was a rebranding done in the year of 2015 with a massive movement to put itself on the world map through strong partnerships, awards and recognition, introduction of newer game concepts, while retaining the pragmatic approach to give its fans what they loved most; an injection of endless innovation in new slot games that are released almost on a weekly basis.
Pragmatic Play has been reckoned to be one of the most ambitious and aggressive player in the online casino industry, evidently from its numerous accomplishments and alarming growth in the past 5 years. Yet, its history that predates its formation was rather bleak and plagued with endless accusations and scrutiny.
So, how does the past catch up to them and with all the improvements seen with Pragmatic Play, were they able to overcome the challenges, overturn perceptions and emerge as a respectable contender with their new strategies in this movement of rebranding? What really defines Pragmatic Play and how it measures against its peers? Let us take a deeper look.
An Award-Winning Developer Of Casino Software
We have all heard of successful celebrity makeovers that have drastically pushed their past into oblivion, inevitably leading to a newer and brighter future. If this seems all too familiar, the same could be said about Pragmatic Play that underwent a "makeover" from TopGame. Started in the year of 2007 in South America as TopGame, it catered mainly to the US market and has garnered a lot of attention, be it good or in a notorious manner. Many have sang praises for its well developed slot games that are lucratively thrilling, but on the other end of the spectrum, some have pointed out disappointingly on the baffling mistakes spotted in their slots interface, while others cringed on the withdrawal limits that was speculated to be done on purpose to delay pay-outs to players.
Whatever the reason it may be that stemmed from its early beginnings, it has been in place a working "makeover" of grandeur that would change its destiny. It isn't uncommon for many casino software developers that started out harshly in the beginning until they get things right. From dealing with unscrupulous casino providers that are licensed to use their software, to rectifying glitches from the game play, these were the challenges that engulfed TopGame.
Fast forward to the present, the formation of Pragmatic Play has seen better reviews in the past five years, notably in its careful embark by making the right sustainable decisions. Today, Pragmatic Play is licensed and regulated in over 20 jurisdictions while having their main business offices in both Malta and Great Britain. The target audience has also shifted significantly, aiming at the European players. Its presence continue to grow and has seeped into the Asian markets ever since. With a vast population of online players coming from Asia, the integration and technical support can be seen and felt especially for countries like China, Thailand and Indonesia. Thus, it completes Pragmatic Play's formation of international recognition, bringing the European and Asian players onto a single international platform.
As a further testament to Pragmatic Play's increasing reputation as the best software producer, they have recently won the highly acclaimed International Gaming Awards Year 2020 that was held in London on the 3rd of February on the same year, under the category of iGaming Software Supplier. It is indeed a highly memorable one, given the recent restrictions imposed on travelling out of the country due to the pandemic situation which undoubtedly may affect the possibility of not seeing another international ground event held by IGA in the coming years. Needless to say, Pragmatic Play has certainly measured up to the larger gaming software providers especially this year by winning this award.
Unrivalled Premium Entertainment
Pragmatic Play's creations are widely accessible, working seamlessly across all operating systems and platforms that are optimised for mobile and desktop users. Currently it supports 31 languages and accepts all major currencies from leading banks. Its innovative products and multi award-winning contents are designed to entertain and reward winners with multiple in-game features that are truly enchanting and intense. More than 200 HTML5-based slots are available with varying themes and multiple betting options.
The most unique and celebrated feature from Pragmatic Play that excites licensees and players alike, is the promotional tool known as Enhance™ that takes entertainment to the next level intelligently. Enhance™ enables the ability to customise promotions by individual casino operators which really is a brilliant idea and a convenient tool. At current time, Enhance™ offers up to 6 customisable key features. As its name sake, it truly enhances the way games are played with key features such as Tournaments for any Pragmatic Play games. Not only does this option works charmingly in reeling in audiences for participation, it allows an entirely new way of playing the same game together with other players competing in real time and a leadership scoreboard to win even bigger and more exciting prizes. What really seals the deal is the auto pay-outs with instant rewards offered to the players.
Aside from Tournament, the other key features of Enhance™ are Prize Drops that offers random prizes for players, Free Round Bonuses which gives a certain number of free spins or higher value than minimum bets to a player, Countdown Free Round Bonuses which is basically an upgraded rendition of the former, Free Card Bonuses that awards free scratch cards to players, and last but not least the Prize Multiplier which makes the heart race incessantly. Enhance™ adds value for both the operator and players as it optimises player engagement and retention brilliantly.
One of the fundamentals in entertainment is the need for constant, up-to-date changes and improvements. The entertainment scene is fickle, evidently observed throughout history in the music and film industry. With newer technology and creative ideas, the human needs become even more demanding and consumers start to feel numb with what was once considered a revolutionary breakthrough. In retrospect, vinyl records were a huge thing back then when it comes to music and now it is merely remembered as a collector's item for the sake of reminiscent. Action movies became so realistic that those previous blockbusters were merely boring to the younger generation. The Matrix trilogy for example was considered a production ahead of its time back in the days but with every passing year, things just become better and leaving the viewers expecting more in the filming industry. The same could be said for online gaming as it has gone through such a massive and aggressive evolution to the extent that it is now considered an acceptable form of entertainment drawing the same masses as other form of media entertainment. Realising this, it is no wonder why Pragmatic Play has invested so much into the latest technology, R&D and infrastructure to create the best premium entertainment value for its fans globally. There exists a limitless possibility at the moment that Enhance™ could fulfil to continuously draw a heightened sense of euphoria for its players.
Where online gaming is concerned, the incorporation of latest films and series made into playable format in online gaming is magical and to some extend pretty surreal. Let's face it, undoubtedly this area of franchise has been much explored recently by current gaming providers, be it in slots or live game shows. Even for hardcore conventional players, these elements infused have created more thrills and avenue to be explored by both the operators and players alike.
The Games At A Glance
Pragmatic Play are mostly known for its innovative slots, albeit their attempt to cater to a full-fledged gaming menu. They have launched a live casino recently with a small selection of tables to be offered, but nonetheless it has some interesting collection. Virtual table games are also available such as Blackjack, Roulette and Baccarat while the heavier emphasis and the preferred choice is undoubtedly the live casino where Pragmatic Play has invested into a new studio to cater for the live action. Last but not least, there is a decent collection of Bingo games with a customizable user-interface that offers great flexibility for operators.
One remarkable feat that can be seen throughout all the games offered by Pragmatic Play is their daring attempts to try out new things and the constant driving force to innovate. Moreover, their supportive marketing strategies in promotions are what make them so loved by operators. A soon to be launched new feature is highly anticipated where players of Bingo games can win slot spins instead of cash. Such ingenuity to hybridize their games creates even more opportunities to cross sell better for operators and at the same time intrigued its players.
Pragmatic Play Slots
One commonality across its top voted slot games are multipliers and adventure themes. Overwhelming multipliers could be said to play a pertinent role in ensuring the best game play and as a top-notched rewarding feature. Its mesmerizing and vibrant graphics could hold players for hours while trying their luck in hitting the jackpot. The amazingly lit overlay with its dazzlingly bright colours maintains the retro feel of those slot machines perched at the corner in a casino or even some smaller gambling dens that once proliferated in numerous places in the neighbourhoods of Asia. With time, these once very much loved slot machines are digitally transferred online but much of its sentiments are still intact to these days. Of course, the improvements were vast, from the design of the layout to the latest technologies of 3D graphics and sound system.
All slot games offered by Pragmatic Play can be tried and played for free. This is essentially an ideal feature for new players or even existing slot players that have yet to try on certain slot games to explore or get a quick preview of what is to be expected from the game play. There are just so many slot games from Pragmatic Play to be explored with a diverse payout ratio and set volatility. Seasoned players will be prone to make their best estimates based on a longer game play of every available slot game which in itself is a joy to make odd predictions leading to a more fulfilling experience. Many philosophies were churned out from what we know as speculators but one thing remained constant and in consensus is that luck and skills are both needed and deeply intertwined for the winning streak. It supposedly holds true though even in any other fields.
Wolf Gold
The slot game by Pragmatic Play that clinches the first spot has to be Wolf Gold Slot. It has gained massive popularity since its launch back in the year 2018 and understandably we could see why it appeals to the larger population of slot players. It comes with the largest jackpot value and a high percentage in RTP at 96% with medium volatility, making it exceptionally fit for slot players aiming for the wild jackpot while still enjoying the regular wins. Set upon an American native theme, Wolf Gold runs on a standard 5-reel with a 25-payline. Beautiful spirit animals with alluring colours are set to captivate your vision while playing Wolf Gold. A short animated movement is to be expected upon hitting a match. It boasts interesting features such as Money Re-Spin, Free Spins and three progressive jackpots. In order to activate the Money Re-Spin, 6 moon symbols are needed to be obtained. Once activated, one could have unlimited free spins to land a chance in hitting the Mega Jackpot when all 15 positions on the reels are filled with the moon symbols. However, the free spins will stop if when the moon symbol is not managed to be hit and maintained with each spin. On the same year following its launch, Wolf Gold went on to win the 'Best Slot Game' at the Malta Gaming Awards. On the same year as well, Pragmatic Play went on to bag even further accolades as they emerged victorious, being named "Innovation in Slot Provision" by the EGR B2B Awards thus completely elevated their prowess as the slot specialist.
Dog House
Apart from this award-winning slot, the Dog House Slot is worth mentioning. In contrast, Dog House Slot is highly volatile, enjoyed by seasoned players looking for a big win. These friendly looking canines can pack a punch with its incredible multipliers that amplifies the return of your stake greatly. Don't be fooled by its cartoonish layout and theme song, things can unfold pretty fast from a relaxing game into one that keeps you extremely exhilarated when the stakes are high. An upgraded version has been released this year, aptly named Dog House Megaways which fuels up on its already existing great entertainment value.
Hot To Burn
For the love and appreciation of everything retro, Hot To Burn Slot is a must to mention. It brings back feelings of nostalgia with every spin and of course the game play is expected to be much simpler with only 5 paylines on 5 reels. Running on what seemed to be a less refined graphic, with the intention of staying true on retro and a limited colour palette scheme, don't be deceived though as it still packs a great amount of adrenaline rush with big prizes for grabs. It offers up to 1,000 times payout of your stake albeit the perceived limited features. It's definitely an old-timers favourite in keeping it simple with just fruits and numerals. Most would have spent an incessant amount of time back in the days on slots like this.
High Payline Megaways
Two slot games by Pragmatic Play offer a mind-blowing payline and they are Christmas Carol Megaway and Great Rhino Megaway at 200,704 ways to win! To most, the complexity in even trying to comprehend the winning combinations may deter them to enjoy playing it and understandably so as seasoned players like to be able to foretell and study it from various angles for odds prediction. While newer players would probably enjoy the experience of continuous winnings, no matter the reason or the need in paying attention to the matching patterns. Either way, it's still worth exploring them and to experience the excitement in the abundant ways to win with every spin.
The Christmas Megaway
The Christmas Megaway is a classic adaptation from Charles Dickens that sets you on the snow filled streets in the 19th century of a quaint London at night. Blistering cold, basking under a fading warmth from flickering street lamps and some candles burning away as you observed the reels that might give you chills while playing. Top-notch graphics are to be expected from this 6-reels slot that features familiar characters in the form of symbols such as the three ghosts of Christmas- Past, Present and Future, the notorious Scrooge, Tim and Bob Cratchit. This Christmassy theme makes it the perfect slot companion during this festive season. This festive season brings out the best in gifts and true to the nature of festivities, one can expect generous giveaways with the possibility of winning up to 20,000 times the stake. Closely related to Great Rhino Megaway or rather it's somewhat a clone in its mechanics, it provides similar special features presented in a different manner. Try your best in landing four golden pocket watch symbols in a spin to trigger the Free Spin feature which will elevate the sense of euphoria in the spirit of Christmas!
The Great Rhino Megaway
The Great Rhino Megaway was the first uniquely developed slot by Pragmatic Play to experiment and subsequently achieved the mind-blowing payline to the muse of the players. Joined by Big Time Gaming, the result of this collaborative development is an innovated all-time favourite 6-reels slot. The African wildlife theme is brought to life with the centre of focus on rhinoceros. An absolute delight in the representation of the animal kingdom accompanied by its captivating soundtrack, the game play is smooth amidst a picturesque Savannah backdrop. The cascading reels are fun to be observed as the winning symbols are subsequently removed from the grid and thus enhances the odds in scoring multiple wins.
Pay attention to those gold rhino coins. Get four of them to activate the Free Spin feature that further provides you with 4 options which are as such:
5 free spins with x10 win multiplier;
10 free spins with x5 win multiplier;
15 free spins with x1 win multiplier;
Mystery Pick – a random number of free spins with a random multiplier.
Apart from that, by collecting three gold rhino coins in a scattered pattern, it would trigger the allocation of an additional 5 free spins.
There are certainly more ways to propel the payline as expected but perhaps it's probably the best to just sit back and enjoy the game as it progresses rather than exhausting your mind in keeping track of all the possibilities. The safari life awaits in this make-believe adventure!
The Catfather
It is almost a cardinal sin without the mention of the highest registered RTP slot under Pragmatic Play's earlier days as Top Game – The Catfather. At 98.10% in RTP, the overwhelming ratio is definitely worth mentioning. Perhaps, it's really raining cats and dogs in the world of slot, having Dog House mentioned and now the feline comes in play as well. Cheesy as it may sound when the thought of Godfather comes to mind, these kitten mobsters are truly entertaining. The chuckling theme revolves around cats with ridiculous appearances resembling a classic gang in mob-inspired outfits, from the cool hats to the various sunglasses to command fear and respect. Set on 5-reels and 9 paylines only, two glaring and ominous looking black cats are ironically the symbol of good luck whereas these symbols could replace any other symbols as a substitute for it and thus increasing the odds of winning combinations. Cat-apult your senses in this sensational feline slot game that provides an overall massive payout. Whether you are a dog person or a cat lover, ultimately these slots are surely entertaining.
Peaky Blinders

Pragmatic Play really knows how to captivate and retain its players successfully. For the dynamic fact that apart from churning out award winning slot games, the supportive promotional values drive operators hungry for more. New slot games are featured and introduced frequently in their official website that allows players to anticipate their upcoming releases with the exact launch date highlighted. The experience is similar to as if seeing an ad of "Coming Soon To A Cinema Near You" for blockbuster releases. Needless to say that, there will never be a time short of excitement with Pragmatic Play slot games. A special mention and shout out to all Netflix fans of the highly acclaimed series, Peaky Blinders, rejoiced! The first branded slot by Pragmatic Play was just released recently based on the themes from Peaky Blinders. In partnership with Endemol Shine and in collaboration with the brand owner and producer Caryn Mandabach Productions, fans and slot players will get to experience Peaky Blinders slot game that revolves around the Shelby family. Now this is the element of surprise in world class entertainment.
Pragmatic Play Table Games
Pragmatic Play retains some classic table games that are loved for generations. The selections are few but just as it is with slots that players get to try it out for free, these table games are made available to try it out for those totally unfamiliar or what we like to call the uninitiated to learn the basics. What is interesting to point is the fact that on the boards, all symbols and words used are represented in the local language of your country of origin that you can select from. At the moment, it has a total of 11 languages to choose from. It even provides the basic info such as RTP and the volatility of the game. Rather slow paced in comparison and somewhat less flamboyant as compared to slots, there still exist a classy feel to it for a straightforward, no-frills game.
Roulette
An automated pleasant voice will beckon you to place your bets. The all-too-familiar black and red board is sprawled across for you to put your chips on. Once it's done and when you are ready for the spin, a revolving wheel drops in at the centre of the board and the anticipation on the landing of the ball begins. A simple layout with soothing background music, it offers 4 unique betting features aptly named Special Bets. An info button that is placed on the far left provides more details and information about the game for those that want to read more on it.
American Blackjack
The evergreen card's classic, the blackjack is played in up to three hands simultaneously and with an 8-deck shoe in the offerings by Pragmatic Play. Each possible decision is clearly indicated for your playing pleasure. At the sidebar, there exists an icon to click on to view some strategies offered by the game provider. As usual, you can read on further by pressing the info icon located on the left side of the screen. Stand, Hit, Double or Split, the action continues on this Blackjack game that runs on pure America rules.
The Multihand Blackjack™
The similar features and rules apply just like the American Blackjack but player gets to play it in up to four hands at once. All in all, there is no other significant difference when compared.
Baccarat
Another all-time card favourite that is widely played in casinos, the Baccarat. Both the player and banker are dealt two hands, and the value of the hands are compared. There are only three possible outcomes which are either, player wins, banker wins or tie. Interestingly, a player can bet on any of these three outcomes.
Pragmatic Play Live Casino
Alas, the evolution of casino that has garnered enormous attention. For those wanting more out of their table games, grab the action in style as you go live with the operators. The concept of omnichannel is definitely worth mentioning as it's a combination of land-based casino merging with online functionality that allows online operators to deliver live entertainment directly to their players. It provides a unique gaming experience that promises the raw deal with exceptional convenience and at the same time allows new innovations that were perhaps once weighted down by the limiting factors of land-based casinos. The remarkable possibilities can never be overstated as the emergence of live casino allows so much more in enhancements and excitement that turns concepts into realities.
Imagine playing live in a casino from the comfort of your home or basically just about anywhere geographically, Pragmatic Play Live Casino has all the angles covered. As the formation is still new, thereafter it pales in comparison to other long established live casinos that feature many celebrity dealers and a multitude of games, but with almost a certainty, Pragmatic Play Live Casino would live up to the hype overtime.
A newly built, state-of-the-art gaming studio located in Bucharest, Romania that was opened just in April last year has a total capacity of 43 tables with the possibility of future extensions, and highly trained professional dealers are ready to be broadcasted over to your mobile devices shot with superior video quality from multiple 4K quality cameras used. The first observation was the wide angle coverage of the cameras that allows viewing beyond the table that you are playing on. It's interesting that you can feel the vibes and atmosphere just as if you are in a real casino. Well, it is based on a real casino, just that you are viewing it virtually from an entirely different location. The soft murmurs uttered simultaneously by a group of dealers in engagement with respective players, the gentle sounds generated from spinning devices and of course the overall ambience of a casino are felt even at the confines of your own screen. What is most cherished about Pragmatic Play's live casino is the quality of the well-trained dealers. Do expect pleasantly looking dealers that are well articulated to engage players for a longer retained session. Unlike typical land based casino, dealers are usually expected to be in silence for most of the time. So, this particular move by dealers that are attentive enough on the online chat and their responsiveness made it the more endearing for players to spend time on. We appreciate the fact that Pragmatic Play does it in a classy style for their dealers to be dressed professional, yet exudes sexiness and the intellect that appeals to a discerning crowd. Most dealers are young and of Romanian descent with sharp features that add on to their appeal. Get ready for a mystifying game while you make your own judgement on the comparisons of these observations between the live casino and a land based one. We are in no doubt, pleased with the said outcome.
Besides the usual classic games found in a typical land-based casino, the online casino concept reaches far more with entertaining game play such as the newest and latest launched Mega Wheel that is inspired by TV game shows. This would perhaps be awkward and moreover not possibly attainable if it were to be set on a land based casino. Over here, players would be able to experience a unique feeling and be fully immersed as if they are in their favourite TV game show playing the participant, while being hosted by specially trained presenters. Chatty, bubbly and highly energetic are what you could expect from these dealers cum presenters. Aside from spinning the wheels, it is crucial for the presenters to be able to converse in an entertaining manner and what amazed us even further are their patience and seemingly witty take when it comes to less favourable remarks by the players. Some players as observed tend to vent out their frustration in the chat box throughout the game especially when lady luck is not by their side. Moreover, because the experience is virtual to begin with, it is not uncommon to see players that are either overly expressive or given the liberty to vent out whatever they want to. So, kudos to the presenters for a job well done! What a way to live out your fantasy, where the barriers and borders between TV shows and online game play seemed to dissipate.
We could only expect more possible game shows in the future from Pragmatic Play since they already found the right footing in launching Mega Wheel. It may not be your typical casino games that you are fond of in the very beginning but as soon as you are willing to stay opened to new concepts, much promising entertainment value could be developed and for all we know, the way some games are played may be obsolete on our count in the near future.
Final Thoughts on Pragmatic Play
Sceptics have adopted the "wait and see" for some time especially those that have experienced a fallout with during the era of TopGames, but these 5 definitive years has seen Pragmatic Play changing the perception and gaining trust and confidence from peers, sceptics and partners respectively. Their relentless endeavours with a clear focus in providing the best entertainment possible, which is released incessantly, has really earned them the respect that they deserve.
As with any industry, early challenges that doesn't mar the continuation in its operation would probably do well in the coming period as they have seen and understood all the obstacles and possibilities to emerge victorious. What matters is what lies ahead of a promising future and the clever steps taken that are boldly visible to the sceptics. All in all, it is an amazing feat nonetheless with new releases churned out one after another and each time winning the hearts of more players to forget and forgo the past while being truly immersed in premium world class entertainment by Pragmatic Play.
Looking at the strength and progress demonstrated by Pragmatic Play, we would definitely recommend Pragmatic Play as the content provider of choice.
Pragmatic Play Enhance™
Since it's highly customizable by individual operators to use it at the best potential to reel in participation; it would be wise to look up on what is offered by different providers from time to time. A multitude of ways could be employed with each move readable and its data collected to refine on what constitutes as the best interest for both the providers and players.
As it is customizable across a wide platform, it would be difficult to review and monitor each and every different way that an operator uses the Enhance™ tool to promote their games. However, one thing that we can absolutely be certain of is that we can expect more from the games we played and whether we like it or not, none of these introductions made through Enhance™ would put us in any disadvantage, only more ways to win and raise the odds of fluctuating wins.
As a recognized world leading software provider, Pragmatic Play has already supplied a range of top performing online casino games to clients across the globe. Now with Enhance, it is made even clearer on their ability to offer world-class promotional tools as well, providing a complete gaming solution that's completely thrilling at the same time.
This marketing and analytical tool by Pragmatic Play truly enables an increased avenue, precision in targeting and crossovers of games that were perhaps once thought impossible to effectuate. The all-new in-game promotional tool is designed to boost the players' experience, provide added value, collection of meaningful insights and create non-stop gaming excitement. Just like the high payline of slots with enormous winning patterns seen in Megaway's edition, Enhance™ presents limitless possibilities in offerings and exceptional entertainment value.
You can find Pragmatic Play Live Dealer from the site below: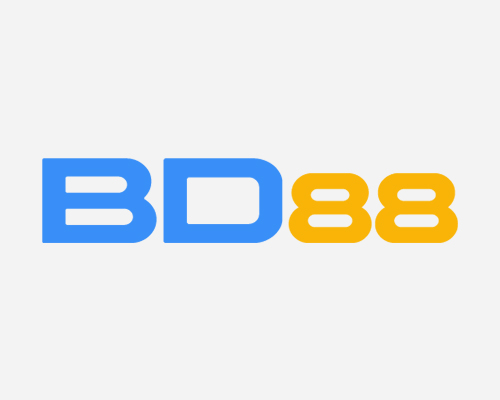 BD88 Live Dealer Daily Reload Bonus
15% Daily Reload Deposit Bonus up to RM600