Asia Gaming: Authentic Online Gambling With Eastern Influences
| | |
| --- | --- |
| | There is often a disconnection between gaming software developers and live gaming platform providers, each looking to provide what they think is best for the players in their own ways. This sometimes results in integration issues, despite the wealth of experience brought in by both parties. Enter Asia Gaming, which combines gaming software expertise with live casino game platform; promising an impressive experience. |
| Established: | 2016 |
| Language Offered: | |
| Game Selection: | |
| Licences: | |
There is often a disconnection between gaming software developers and live gaming platform providers, each looking to provide what they think is best for the players in their own ways. This sometimes results in integration issues, despite the wealth of experience brought in by both parties. Enter Asia Gaming, which combines gaming software expertise with live casino game platform; promising an impressive experience. As a matter of fact, this seemingly unassuming company that is considered an infant in the online gaming industry which started less than a decade ago provides much more than meets the eye. Their strategic moves, focused and targeted Asian appeal as well as brilliant collaborations has certainly catapulted their growth in the industry. Asia Gaming is such a powerhouse that they are able to offer so much more to potential operators in terms of guidance and set up. As we go on to unveil further, one would be able to appreciate the Asian elements that are deeply infused in the presentation seen from its game play, as well as the various themes from the games offered.
Asia Gaming: Where It Began
Founded in 2012 in the Asia-Pacific region, Asia Gaming (AG) is a software developer that has created a number of world class gaming experiences which surprised the industry at that time. AG is the pioneer which introduced new revolutionary playstyles like "Pre-dealing 6 cards", "VIP Private Room", "Squeeze Baccarat", "IntelliMode Baccarat" – Squeezing cards on mobile platforms, and "Interactive Bid Baccarat". As such, Asia Gaming recreated game plays that are as realistic as possible based on the scrutiny of players' habitual behaviours at casinos that are both intuitive and fun. The act of "squeezing cards" is a big thing that borderlines between superstition and self actualization of excitement. The introduction of this mere gesture onto a game of Baccarat truly shows the observant nature of Asia Gaming in delighting their players. As one of the most innovative gaming software developers in Asia, the company has evolved globally to capitalize on their locally brewed experiences to serve players in Europe and other parts of the world.
Asia Gaming is a part of Inplay Matrix, which is a leading Chinese gambling operator that is also responsible for popular brands like Gold Deluxe and SA Gaming. They currently hold a gambling license from the Government of Curacao and have expanded their market beyond the shores of Asia to target the huge Chinese population currently residing in Europe. The ingenuity of capturing the local traditions, game plays and customs are what made them appealing to Asian players. The familiarisation it provides creates the satisfaction for Asian players while being hailed as the leading Asian representative and provider of online casino gaming.
As part of the entertainment division, one look at the music industry for comparison, 88rising does come to mind when we talk about Asia Gaming. Just like how 88rising is considered a music production company that represents the Asian culture abroad and supporting rising artists such as Joji, Rich Brian, Keith Ape and Niki, Asia Gaming becomes the company that is seen as symbolic in its supporting role to lead, guide, harness and nurture aspiring operators in the online gaming scene while at the same time releases superb games that thrilled many Asian fans across the world. Besides traditional games, Asia Games do provide the modern Westernized game features as well to cement its positioning as an international provider to be reckoned with.
Aside from their realistic adoption of casino games, Asia Gaming ameliorated the overall online gambling industry's impression of trustworthiness and security in Asia through the creation of a system that ensures safety and transparency all across its gaming platforms. As the online gaming community is highly regulated and always under close scrutiny, these are the necessary measures to boost the confidence of players, operators and partners to even be affiliated to Asia Gaming.
In terms of partnership and collaborations, Asia Gaming works closely with its other Asian counterparts as well, which brings back to the point stated above of AG being an Asian representative. Working with the likes of leading gaming companies such as XIN Gaming, Playtech and Microgaming created the needed leverage to work its portfolio extension as well as its market reach. Ever since the deal was signed in 2015 between XIN Gaming and Asia Gaming, XIN Gaming was specifically tasked and made responsible for the development of the e-games segment that provides more exciting new slot games to be released onto the online gaming market. With such strategic approach, it is no doubt why Asia Gaming proclaimed to have the aspiration to become the largest slot game provider in the Asia region.
Asia Gaming: It Never Gets Dull
If you are someone who enjoys live games, you will feel at home with AG. The Asia Gaming Live Casino platform is broadcasted from very classy, upscale-looking studios resembling an actual casino experience. Powering their gamers with actual live casino platform, AG Live Casino offers a variety of AG Live Dealer tables featuring both traditional and Asian casino games in various lobbies with 24/7 surveillance. Managed by certified gaming professionals, players can be assured that they are able to participate in the games fairly from the comfort of their home.
One defining difference in the game provision and development by Asia Gaming can be observed from its heavier emphasis in live casino than it is on slots. Perhaps, it could be a bold move by the company to shatter the long held stereotype of majority Asian players only like slots. Then again, it could just be a strategic move to develop an immersive experience for the Asian gaming community to have a platform for them to play live with an oriental display since most International live casino providers tend to lean heavily in the influence of Western design and rules. That being said, their rather small offerings of slot games are indeed interesting with titles and themes depicting Asian folklores and culture. The Chinese characters are usually seen sprawled across the layout of their slots, giving the much needed oriental appeal and signature. Nonetheless, XIN Gaming has helped to increase the number of available slot games to enhance AG's offerings in slots.
Further testament to their richly Asian bound influences, some games such as Dragon TIger that are offered in their live casino has its heritage and roots tied to countries like Cambodia, where it was said the game was first played at. Some countries like Vietnam and Thailand has well developed sites to hold and support games provided by Asia Gaming with their respective local languages of Vietnamese and Thai made available to be chosen from the game sessions itself. Talking about stereotypes, Asians are known to be boisterous and loud, be it in design or simply on life itself and which is why it is fun to tip the scale a little, playing it from a different angle at cool looking slots, some traditional Asian games on live casino and the somewhat festive atmosphere in the surroundings of the recording studios, cast upon your screens.
AG Slots

Under the collaboration with XIN Gaming which is a software provider based in the Philippines, it has undoubtedly boosted the total of slot offerings by Asia Gaming to at least a 100 more which is considered not bad and quite an extensive slot list. All the slot games are quick to load without the need to download and they are also mobile friendly which makes gaming more convenient and on the go. However, you would require the latest compatible flash player to be able to load certain slots at ease. Fret not as a link will also be provided for download in case you need one. One quick glance at the lobby that features the slots, some will have a ticking counter which clearly indicates the present Jackpot value which of course, is the prime focus that makes the heart race with the constant moving number ticking upwards.
They say old is gold, and it's true for some classic games like Fruit Slot whereby a relaxing game is certain. The less sophisticated ones or rather simple slot games are also available with only 1 line and yet it still promises good prizes to be won. Notable slots with only 1 line to focus on are Gold Class Deluxe, Lucky Riches, Gold Class and The Storm. Out of these four one-lined slot, Lucky Riches is truly eye catching with the atmosphere and elements of a typical Chinese New Year celebration. There are 5 slots with trickling up Jackpot and the one that stood out the most is Jackpot Lobby with an astounding jackpot value that once hit, promises a life-changing experience. A lot of cheesy titles that revolve around mythical characters, movie titles and even some that would be considered an oddity are really interesting to pick up. You would either cringe, chuckle or just loved the way they came up with the slot themes. Over here, we shall pick a few odd ones that are so fun that it would be a crime not to mention them. Apart from winning, the point of playing slots is also to have fun and not to take things too seriously and Asia Gaming with the help of XIN Gaming provided just that for the entertainment of their fans.
Lucky Riches
Lucky Riches was just only released in June 2020 with a RTP of 96.03%. The layout is somewhat simple but comical with many Chinese ornaments depicting massive wealth of the much olden days. Gold ingots sprawled all over the screen with an animated Chinese character that resembles much of the God of Prosperity holding on to a giant gold ingot, could only mean luck to the player. The overkill certainly comes with the pot of gold, jumping koi fish and the forbidden heavenly fruit which again symbolizes nothing but wealth and prosperity upon landing on the LEVEL-UP symbol. Don't be fool by its simplistic game play as it is capable to churn out a maximum win of x10000. Set amidst the backdrop of ancient Chinese house, the reels give either the BLANK, BASE or LEVEL-UP symbols in every spin. Once player lands on a LEVEL-UP symbol, it triggers a "LUCKY UPGRADE" which offers better odds in accordance to the payout table made available at the right hand side of the screen depicting various symbols of the reels. Enjoy to the tune of the Chinese orchestra with the loud gong blaring through your speakers as you make your spin.
Jackpot Lobby (Lucky Rooster)

At the time when this review is written, eyes were affixed on the heaviest Jackpot value exceeding 10 million! This is a slot game released in the year of 2017, with 4×5 reels and 1024 ways to win, welcome to Jackpot Lobby or known by its other name, Lucky Rooster. It has a RTP of 92.91% that consists of a Frenzy Multiplier that multiplies with every Jackpot winnings. It has a Scatter and Wild feature among others, but other than that, game play and graphics are rather mundane. The whole point lies in landing the Lucky Rooster and the attempt to hit the grand prize of the jackpot. Similar Chinese elements such as jade and ingots are used and depicted as the symbols on the reels.
Sex and Zen
Glaring, glaring and just obscenely glaring is what caught the eye from the given title. There is absolutely no reason not to check it out. Sex and Zen is a movie title and as its name implies, a very amorous one that leans toward soft porn. However, no pornography should be expected from this slot game, rather a more subtle teasing graphics that leaves players to contend with their own imagination. Sexy elements are of course in play with somewhat soothing music likely played on a Guzheng at the background.
Sex and Zen offers 5-reels and 3-rows slot that features a number of entertaining elements. With a RTP of 96.5%, players can play at 20 bet lines at different bet per line. 3 Scatter symbols will trigger 15 free games but they only appear on reels 1,3 and 5. The symbols that appear on the reels are fairly simple to outwardly exude the kinkiness of the atmosphere. Skimpily clad busty girls, whips and candles, white feathers and of course not forgetting the Chinese wine are the spinning symbols from the reels. With each spin, promiscuous voice follows that borderlines between arousing or to some might be undesirable for a serious game play. Anyhow, a mute button is available if the latter is felt. All in all, it is a fresh concept for slots that is definitely entertaining.
Young and Dangerous
This is yet another slot developed not just from a movie theme but a cult classic from Hong Kong. Though it is not as popular and widely played as other slots by XIN Gaming, however, interesting adaptations like this is worth mentioning and it gives an identity to Asia Gaming as a dependable provider in churning out a myriad of oriental games that are both astounding and unique. Browsing through the list of slots by Asia Gaming will undoubtedly make one chuckle and just be amazed while muttering "how on earth these guys came up with these titles?"
Young and Dangerous is a film series based on a popular comic book known as "Teddy Boy" depicting the lives and adventures of a group of young triad members in the Hong Kong triad society. Heavily celebrated in the 90's, most Asian adolescents from those days would still probably hail it as one of the best triad movie from Hong Kong. Rebellious and loyal, its influence has definitely mould the characteristics of many young school boys, wanting to emulate their favourite characters in the movie. Follow the lives of Chan Ho Nam, Chicken, Priest and Tai Fei as you spin on this sentimentally classic slot.
The game play features a 5-reel, 3-row video slot with free games and re-triggered free games. It provides a RTP of 96.15% with a maximum win of x166.66. Each group of BONUS win will trigger 5 free games, and with more BONUS triggered simultaneously on the reels, it will be further multiplied to the 5 free games. Interestingly, free games feature can be re-triggered during the free games and thus providing more chances to win with more BONUS symbols appearing during free games. This is made possible as the free games' reel strip is different from the base game reel strip. The WILD symbol is depicted by the one and only female character in this layout and this symbol substitutes for all other symbols. As predictable as it gets, the dragon symbolizes the BONUS since dragon tattoos are a huge thing with triad members. The high symbols generally follow the most prominent character in the movie and hence without a doubt the highest number goes to the symbol that shows the image of Chan Ho Nam. It is generally a straightforward game play and not much of an extravaganza can be expected out of it. The accompanying tune from the game play is rather dull and doesn't really match the intensity as you would derive from the movie. Nonetheless, the nostalgic days of being young, rebellious, mischievous and boisterous are relived through the seemingly familiar characters portrayed in this slot.
The Overall Collection of Slots
There are way too many interesting titles as you browse through the list of slots by Asia Gaming. Some are merely mundane titles that you would see by most slot providers but highly popular as most players prefers the classics that encompasses predictable game play with hyped winning strategies. Being mainstream and international also allow Asia Gaming to provide more westernized titles but its true identity lies with the unconventional and relatable titles that appeal to Asian folks around the globe.
Whatever your interest may be, Asia Gaming seemed to be able to manage brilliantly in captivating its audiences. Fan of martial arts? Try being Bruce Lee for a day in the slot, Legend of the Dragon. A connoisseur for Chinese musical and culture? Look no further than the slot titled Peking Opera. Can't get enough comedy in your veins? Check out Bao Zu Po. These out-of-the-box titles are a gem to those seeking for a unique and different flair in terms of gaming. For this very reason alone, we find slots under the collaboration of XIN Gaming and Asia Gaming uniquely refreshing and their new releases highly anticipated. 

AG Live Casino: The Stallions
The live casino platform consists of several lobbies to cater to players with differing preferences. All the games offered in AG Live Casino Malaysia are streamed from exclusive studios with the selection of dealers speaking in various languages ranging from English to different dialects of Chinese. The various dialects spoken creates a more homely feel for players to feel right at home.
*At the time of writing, the recent COVID-19 pandemic has rendered certain experiences to be downplayed and features not accessible.
AGIN
The AGIN lobby contains an impressive variety of games including the Roulette, Sic Bo, Baccarat and Insurance Baccarat. Developed in oriental styles mostly to satisfy the Asian audience, games are hosted by beautiful and professional live dealers in a top down view in HD video quality.
AGQ
Similar to AGIN, AGQ also features multiple live dealer tables with a slew of popular games. However, AGQ focuses more on offering visual stimuli by presenting the gorgeous dealers right at the table in front of the player, replicating an actual casino environment where players are able to see other tables in the background, further enhancing the experience.
*Both AGIN and AGQ are unfortunately halted in operations and denied access online, in line with the guidelines of Philippine Offshore Gaming Operations (POGO) as stipulated during enhanced community quarantine over the entire Luzon.
EURO
Proudly regarded as the first breakthrough by AG as the first Asian gaming platform to enter the European market, AG Euro is located in the land-based "Portomaso Casino" in Malta. With AG Euro, AG has combined its uniquely Asian experience with a European taste with specially tailored facilities and services, bringing extraordinary experience to all players. From here we can see AG is bridging the gap between the Asian and the European markets, helping one to gain access in another market and vice versa.
MultiPlay
For players who enjoy an added thrill, MultiPlay lobby allows players to bet multiple games at the same time via a simple button on the interface.
AG Live
AG Live is a unique platform that provides maximum interaction between players and the host via online live streaming platforms. Players are able to enjoy the company of three types of hosts, ranging from Hot Chicks, Cutey Gorgeous, and Young OG. AG Live allows players to interact while participate in interactive games. This unique platform also allows operators to boost up visitors engagement, separating them from the rest of the traditional operators.
THE GAMES
There are a good and wide offerings of games in the lobby and let us get acquainted with some special ones listed in Asia Gaming live casinos.
Baccarat
One of the most loved card games especially in the Asian region is the Baccarat. There are a total of five different baccarat games that are available in Asia Gaming live casino and they are Classic Baccarat, VIP Baccarat, Bid Baccarat, Dragon Bonus Baccarat and Insurance Baccarat. In no specific order, let us point out some unique features of the said forms of Baccarat that could be one of a kind under the provision of Asia Gaming.
In Bid Baccarat, players can experience the actual thrill of squeezing cards. Players are also able to enjoy the game at their pace with the newly added feature "Wait For Me" where players are able to control the rhythm of the game. Another cool feature is that player has the opportunity to cut the shoe and this is done by moving a line back and forth across the stack of cards virtually and that would indicate to the dealer on where he/she is supposed to cut it.
VIP Baccarat is specially tailored for players looking to customize the gaming experience to their desire. VIP players are able to privatize table with added exclusive functions such as swapping dealers, shuffling and squeezing cards just like an actual casino.
Insurance Baccarat has an added advantage for the players whereby the player can choose to insure a situation that will likely win after four or five cards.
Dragon Bonus Baccarat seemed to sound like an unorthodox way of playing Baccarat that is favoured mostly by Asian players but nowadays, it is pretty mainstream and also available in the western countries as well, even on land-based casinos. In essence, it is just like the standard baccarat whereby, one can either place its bet on player or banker, which will give you a win when the side placed on scores a higher point. So, what separates the regular from Dragon Baccarat rules is the extended payout table which focuses on the margin of victory. Meaning to say that, the bigger the disparity between the winning value and the losing value, the higher the payoff from the margin of victory.
Whatever ways, it's being played, the basis of baccarat rules still apply and the variations just makes it the more interesting to play.
Win Three Cards

With a baffling name that would probably draw similarity to a three cards poker game, this seemingly Asian variant draws its closest elements from Baccarat, Three Card Poker and Big Two (widely played in Hong Kong and other regions of South East Asia). The game is played with a single deck of cards with almost similar rules to poker except with a slightly different hand order such as three of a kind, pairs, straight flush, flush, straight and the special Unsuited 2-3-5. Those that are familiar with either poker or Big Two will undoubtedly get acquainted with the game of Win Three Cards at no time. Three cards will be dealt to both sides namely, Dragon and Phoenix. Again, we couldn't emphasize further on the overused oriental connection in the offerings by Asia Gaming. For what it's worth, there are still a large number of hardcore Win Three Cards players around the globe.
Bull Bull
Bull Bull is a traditional and extremely well received card game played in Cambodia and many south-eastern regions of China. In particular, in the regions of Guangdong, Guangxi, Hunan, Jiangsu and Zhejiang. Some calls it Bullfight but anyone living in Asia knows that Asians loved to double up on a word, be it a noun or an adjective, just like the Thais calling something pretty with the connotation, "suay suay"
Bullfight or Bull Bull can be considered a variant of Niu Niu but its gameplay resembles more of baccarat. The player may bet on either Red Bull or Black Bull as the winning side. Just like in Baccarat, the aim is to score highest in total points and once the total value exceeds 9, only a single digit will remain while removing the 10's from the overall calculation. Each side be it the Red Bull or Black Bull are dealt with 5 cards. The dealer will arrange the cards to make the best hand possible to give various combinations such as:
Five Calf, Bomb, Gold Bull, Silver Bull, three card hand and two card hand are both at zero points and hence also knows as Bull Bull, Bull 1 – Bull 9. If both hands of either Red Bull or Black Bull registers the same total in value, it will be called as a push or tie.
There are side bets to be offered as well from a game of Bull Bull. Once cards are dealt, the dealer opens it almost instantly revealing the results to the players. It enjoys a fast pace and rhythm allowing an even more intense game play while abiding to simple rules.
Niu Niu
Closely related to Bull Bull, Niu Niu is another card game that is also popular in south-eastern China and Cambodia. The word Niu also means bull and hence could lead to confusion between the two card games. There are also variations of it played in South East Asia in countries like Malaysia and Vietnam. Similarly to Bull Bull, it also follows one ordinary deck of cards used. Player and Dealer are each dealt with 5 cards and to be arranged in the best possible manner to create the winning hand. The ranking on hands are as followed from the highest to the lowest:
Three-card hand and two-card hand are both zero points, otherwise known as a "Niu Niu"
Three-card hand is zero points and the two-card hand has a number between 1 to 9. The more points registered within the range, the higher rank it is.
It's also impossible to obtain zero points in a three-card hand.
If the player and dealer ties, the side with the highest ranking card wins in accordance with the general rule of the King being the highest and the Ace as the lowest ranking card.
However, the online casino usually adopts a six deck instead of one as well as an added type of hand known as the Ultimate Niu Niu which as its name implies, outranks the regular "Niu Niu". To sum it up, it could get rather confusing to those uninitiated with the game. Hence, it is advisable to observe as much as possible from a live game and to try out the game a couple of rounds as you place your wages. As the Chinese colloquially states, "It's time to pay some school fees". Meaning to say that in order to learn something, you have to bet and get ready to lose some money in order to gain more experience and knowledge to increase your odds in later stage.
Dragon Tiger
At a single glance, it can be considered as one of the most boring card game with extremely simple rules of who gets the bigger valued card. Albeit the fact for its simplicity, it has its own appeal for a very straight forward game. Its origins are vague but some said that it was first played in Cambodia. There are only 3 ways to place your bet, either Dragon, Tiger or Tie.
Only a single card is drawn for both Dragon and Tiger. However, certain variants have emerged to provide a more interesting gameplay that mimics Sic Bo in which players can even bet on either black or red card is dealt as well as to bet on the value of the card being an odd or an even number.
Payment Methods
AG Live Casino Malaysia provides the freedom to deposit via a wide variety of payment methods. Players or operators can pay with credit cards, debit cards, e-wallets, EeziePay, Help2Pay, mobile payment and of course; traditional bank transfers are also accepted.
Asia Gaming: Fair and Transparent
As with any online betting platforms or software developers, transparency and fairness of play have always been a key concern for players and operators alike. AG have always insisted on creating and maintaining a "Fairness, Justice, Transparency, and Security", its products featured in AG Live Casino are certified by Gaming Laboratory International (GLI) and also licensed by First Cagayan. GLI is a renowned independent auditor which specializes in testing, certification, and providing professional services to the gaming industry globally. First Cagayan on the other hand is a subsidiary of Leisure and Resorts World Corporation, a group listed at the Philippine Stock Exchange.
Technological Expertise
Ever since it first made headways into Europe, its live casino is now available in many online casinos across the region despite being established in the Asian region first and was mostly designed for Asian players. This is a testament to its continuous innovation as it seeks to constantly rebrand itself as a game provider and platform operator that is able to adapt to the ever changing environment.
On that note, AG has since 2014 moved towards HTML5 and Flash which ensures wide compatibility for players without having to download and install any external applications. AG also offers its own proprietary Android and iOS AG App that is geared towards table games on the go. The AG App offers cross platform technology with user-friendly navigation.
Capitalizing further on its technological prowess, operators are able to integrate AG into their own online casino with a unified API.
Value Add
In addition to acting as a reputable and accessible game provider, AG also provide comprehensive consultation services for gaming companies. AG will assist clients in obtaining all types of gaming licenses from trustworthy gaming authorities such as the Malta Gaming Authority or UK Gambling Commission. This is why many operators and aspiring gaming companies looked up to Asia Gaming as a leading provider in the industry.
Why Choose Asia Gaming
Equipped with a myriad of lobbies, AG Live Casino is the perfect destination to attract players who are seeking for real Asian dealers with loads of innovative features styled with a distinctive oriental touch; like the inclusion of Chinese zodiac into games like the slots machine. Thanks to its long established footprint in the industry, as well as the formation of stable partnerships with other industry giants – Microgaming, Playtech, XIN Gaming, and NYX; many of its games are made available via the various platforms managed by the aforementioned household names; and their games on Asia Gaming's platform library as well. This also means that this powerhouse will continue to thrive and uplift the overall Asian online gaming industry on an international platform.
As one of the leading gaming software companies in Asia, Asia Gaming offers a refreshing take via personalized experience, which allows it to stand out among the sea of generic games and operators alike. Whether you are a player looking to kill time by participating in the games or an aspiring business entity looking to expand in this segment, Asia Gaming has something for everyone.
You can find Asia Gaming Live Dealer from the site below: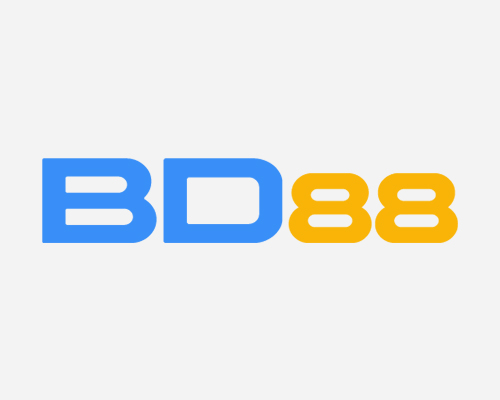 BD88 Live Dealer Daily Reload Bonus
15% Daily Reload Deposit Bonus up to RM600