M88 Malaysia – Complete & Honest Review 2023
Ratings for M88 welcome bonus, website's look & feel, list of games, deposit & withdrawal.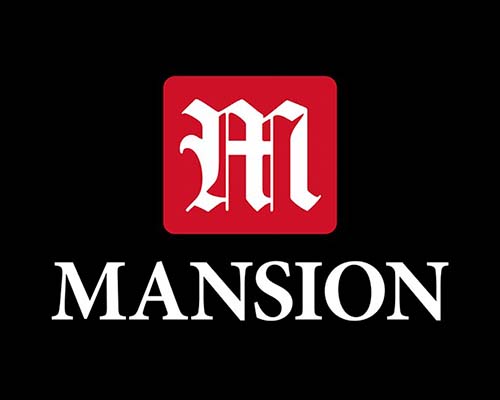 M88 Overall Rating
| | | |
| --- | --- | --- |
| | Promotion | 4.4 |
| | Look & Feel | 4.5 |
| | Games Selection | 4.7 |
| | Customer Support | 4.2 |
| | Deposit & Withdrawal | 4.2 |

M88 Design & Feel
Mansion88, commonly known as M88, is a well-known online sportsbook and casino catering primarily to an Asian clientele. Despite hearing much about M88, I had yet to explore their website myself, so I was eager to see what they had to offer.
My initial impression of their homepage was that it appeared quite busy. However, upon closer inspection, I realized that the abundance of content was a result of their extensive offerings. As we delve into the various sections below, you'll discover that M88 provides a comprehensive platform for all your sports and casino betting needs.
In this thorough review of M88, I aim to leave no stone unturned, examining every aspect of their site. You'll find dedicated sections covering their online casino, sportsbook, bonuses, banking options, and more. If you're specifically interested in a particular area, you can use the provided jump links below to navigate directly to that section.
Before we proceed, I want to emphasize one crucial point: my thoughts and opinions expressed in this review are entirely honest and my own. I have not received any payment from M88 for writing this review, which means I am free to provide an unbiased assessment. As you read through the following sections, you will see that I highlight both areas that could be improved and aspects in which M88 excels.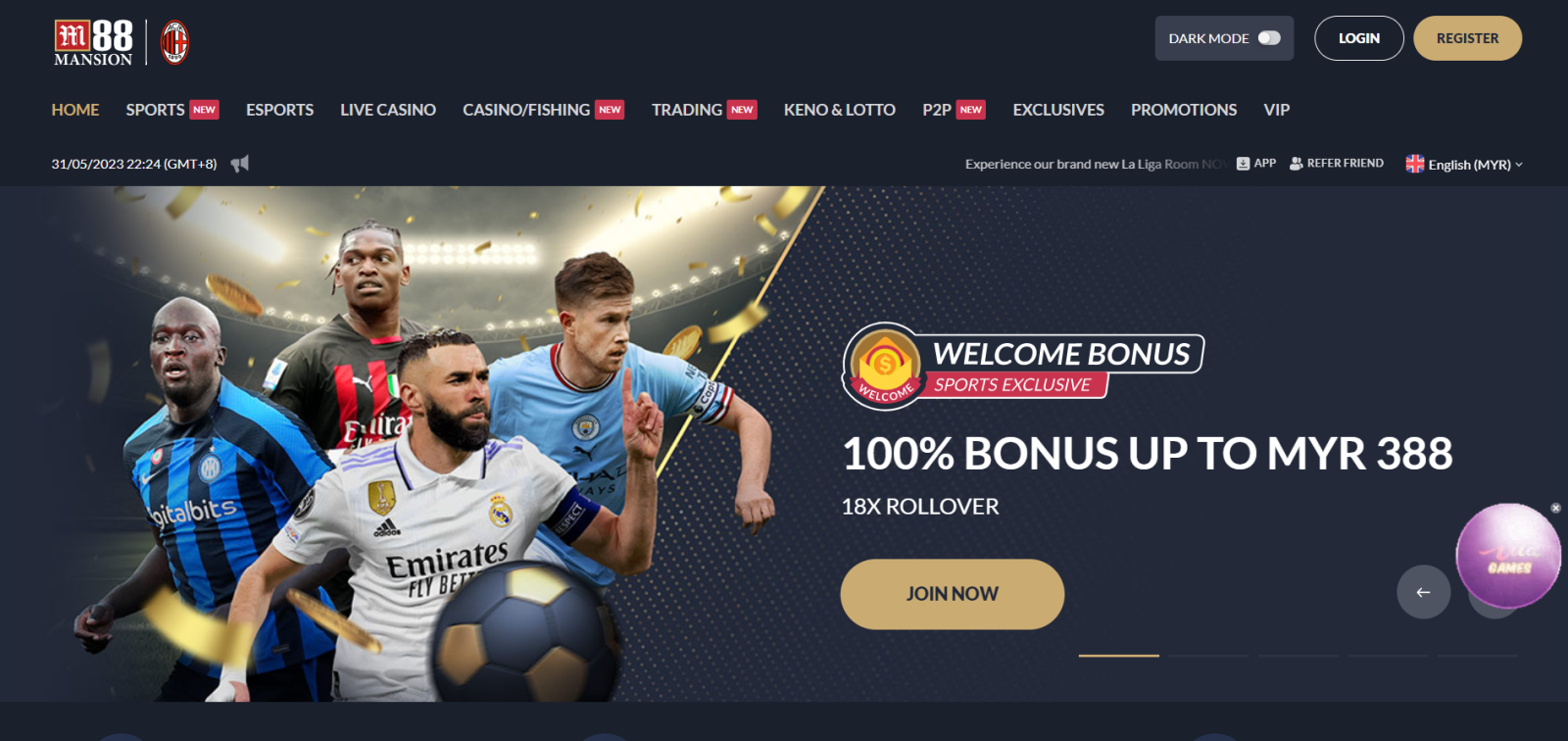 M88 Products
Established in 2007, M88 was initially created as an online casino and sportsbook catering primarily to clients in Asia. While they do welcome customers from around the world, their main focus remains on serving Asian clients. As you explore their site, you'll quickly grasp this emphasis. Throughout the past decade, the Mansion88 team has dedicated their efforts to developing one of the most impressive online sportsbooks and casinos I have encountered in a long time.
Fortunately, M88 has a relatively short list of countries where access to their site is restricted. To determine whether you can enjoy the offerings of Mansion88, refer to the list below, which highlights the restricted countries. If your country of residence is not included, then you should have no issues accessing and enjoying all that Mansion88 has in store.
M88 Sportsbook
The advent of digitalization has revolutionized various industries, and sportsbooks are no exception. Every year, millions of bettors transition from traditional offline betting to online platforms. Consequently, it becomes crucial for online sportsbook providers to create the ultimate betting experience for players, enticing them to join their site and become lifelong members.
M88 Betting Site is a prime example of such a platform, offering Malaysian players an exceptional environment to wager on sports events worldwide. With a minimum betting stake of RM02, you can place your bets and stand a chance to win based on the team's odds. Explore a wide range of exciting betting options, including 1X2, over/under, handicap, and winner bets. By joining M88 betting site, you can also claim a generous 150% welcome bonus of up to RM588 on your initial deposit. Discover more about M88 Sportsbook and embark on your betting journey now!
Mansion88.com offers two main sections for sports betting: "SPORTS" for real-life sports matches and "E-SPORTS" for virtual video games played by other players that can be wagered upon. In the SPORTS section, M88 provides three sportsbook providers, allowing Malaysian players to legally bet on tournaments worldwide with a minimum stake of RM02.
M88 Sportsbook has gained immense popularity in Malaysia for its affordable betting limits, wide range of betting options, extensive selection of sports events, live scoring, live streaming, and many other features. Moreover, new members can take advantage of a generous 150% welcome bonus of up to RM588 on their first deposit at the M88 Sports betting site. Embark on your betting journey at M88 with a minimum betting limit of RM02 and maximize your earning potential. Join M88 today and seize this opportunity to boost your winnings.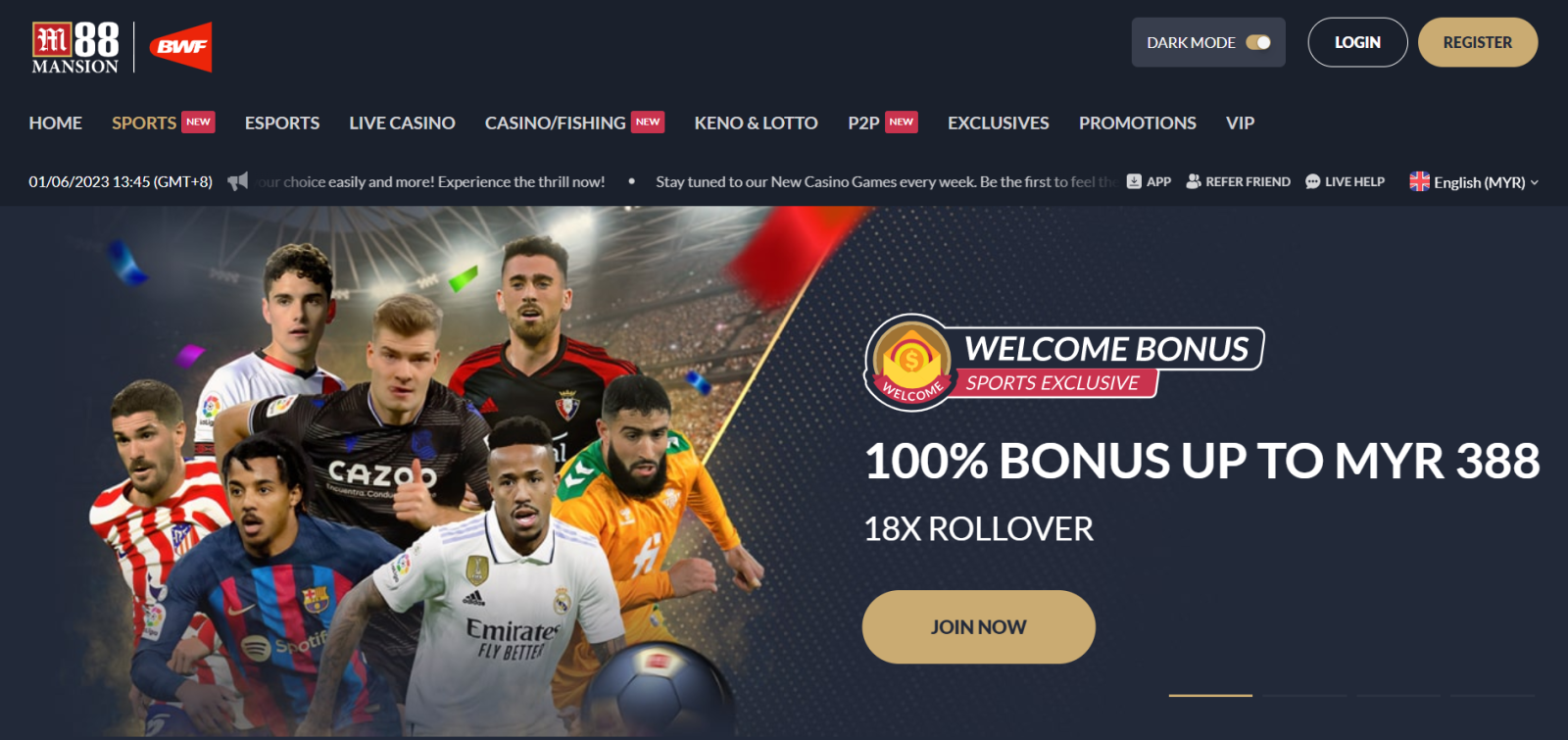 M88 Live Casino
Play M88 Live Casino Games: Baccarat, Blackjack, Roulette, Sic Bo, etc., with just RM01. Sign up at M88 and win a 175% Bonus up to RM688 with an additional 88 Free Spins! Engaging in online casino games is an excellent way to enjoy your time in the world of online betting. To ensure a fulfilling experience, finding a reputable online betting site is crucial. Look no further than M88, which stands as one of the premier online betting sites in Asia, offering not only exceptional services but also top-quality products. Let us delve into the remarkable features of M88's live casino, allowing you to make an informed decision.
Is M88 Live Casino Online Legal in Malaysia? The legal status of casinos in countries like Malaysia remains ambiguous, although their popularity persists, as people appreciate casino games as a form of leisure activity. However, traditional brick-and-mortar casinos can be financially draining, leading to skepticism among many individuals. Fortunately, with the advent of online casinos like M88's live casino, concerns about excessive spending are alleviated, thanks to the promotional offers provided.
Nevertheless, questions regarding the legality of online casinos persist, underscoring the importance of selecting an online casino with proper foreign legal documentation to avoid any fraudulent activities. This is why we highly recommend joining M88's live casino, as it not only operates within legal boundaries but also provides numerous wallet-friendly benefits.
Live M88 is a legally operated online casino site in Malaysia, functioning under an Interactive Gaming License issued by the Republic of Vanuatu. The license is provided by the Ministry of Finance & Economic Development of the country.
Hence, when an online casino possesses a license granted by a reputable license provider, it can lawfully operate the site and offer its services to customers. However, it is crucial to ensure that the foreign license provider also operates within legal parameters.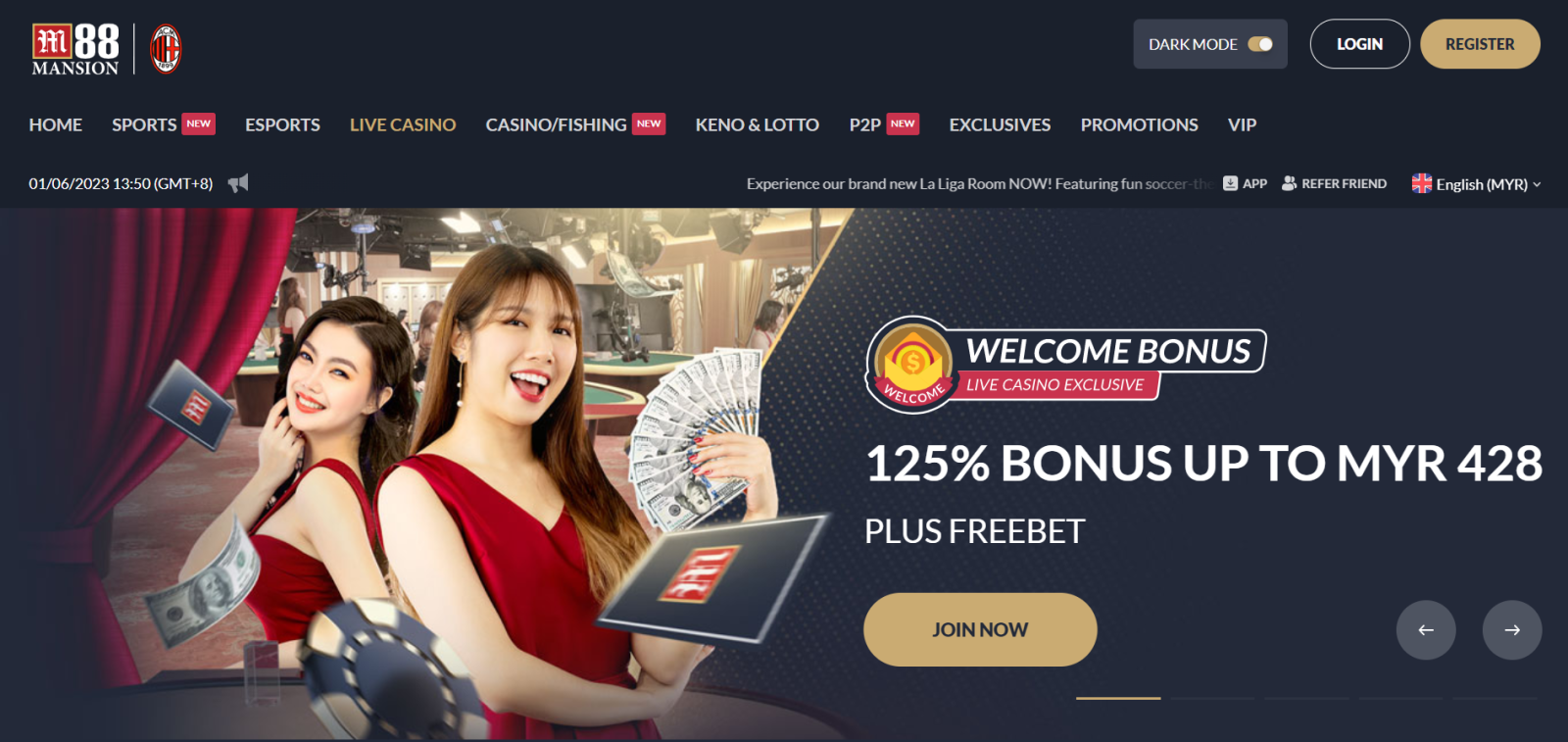 M88 Slot Games
Engage in Online casino games with M88: Slots, P2P, Keno, Lotto, Trading, and More, starting from a Minimum of RM01. Become a member of M88 and embark on an exciting journey where you can Play and Earn a 188% Welcome Bonus of up to RM888 on your first deposit. Virtual Video Games have gained immense popularity among Malaysians as a source of entertainment, and M88 has curated a vast collection of online games for players to enjoy with real money and the opportunity to win big. M88 Games encompass a wide range of options, including Casino/Fishing, Trading, Keno & Lotto, and P2P Games. Experience the thrill of playing M88 Games with a minimal betting limit, starting at less than RM01, and witness the potential to earn real money in mere seconds, with thousands of games at your fingertips. M88 Games Online caters to Malaysian players by offering a diverse selection of games, all within affordable betting limits. As an added incentive, M88 presents an exclusive 188% promotion of up to RM888 on your first deposit for M88 Casino Games. Join M88 today to immerse yourself in the world of Virtual Video Games, P2P Games, Fishing, Slots, Keno, Lotto, Trading, and more, and claim your 188% welcome bonus of up to RM888 on your initial deposit.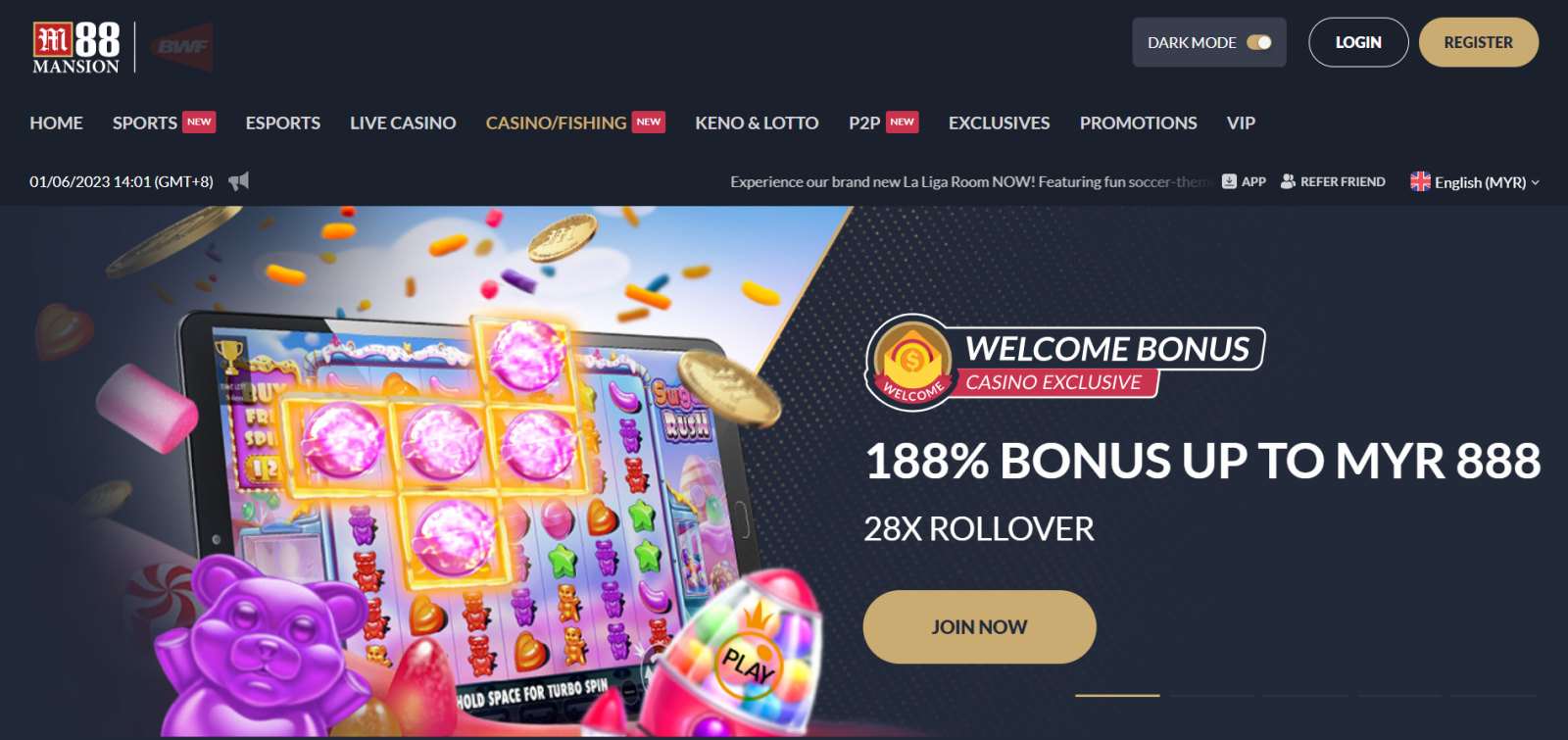 M88 Fishing Games
Game Providers: Skywind Group, Fa Chai, and Playtech are three esteemed providers that present an array of Fishing Games.
Selection of Games: Enjoy a variety of captivating fishing games, including Lucky Fishing, One Shot Fishing, Fu Fish, Fish! Shoot for Cash, Ocean Ruler, Monkey King Fishing, Star Hunter, and more. Minimum
Betting Stake: Delve into the Fishing Games with a minimum betting amount of RM0.10, or explore the Free Demo option for a risk-free experience.
Welcome Bonus: Begin your Casino/Fishing adventure with a generous 188% welcome bonus, granting you up to RM888 in rewards.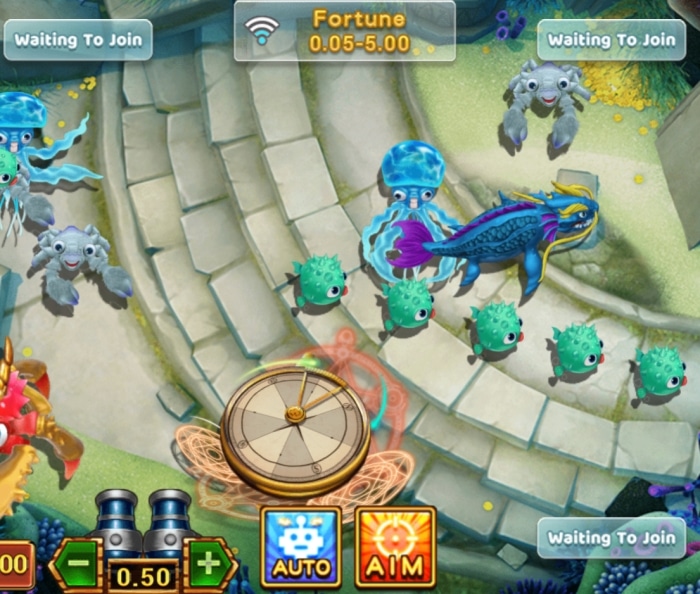 M88 Trading Games
Game Provider: BinanceBet offers the Trading Game exclusively on the M88 betting site for Malaysian players.
Trading Game: Engage in the Trading Game, a unique feature on the M88 website, where you can choose between USDT or Bitcoin to place bets on stocks. Players make predictions on whether the next stock value will be higher or lower than the previous.
Minimum Betting Stake: The Trading game on the M88 website allows for a minimum betting stake of RM02, while the maximum stake reaches RM2,352.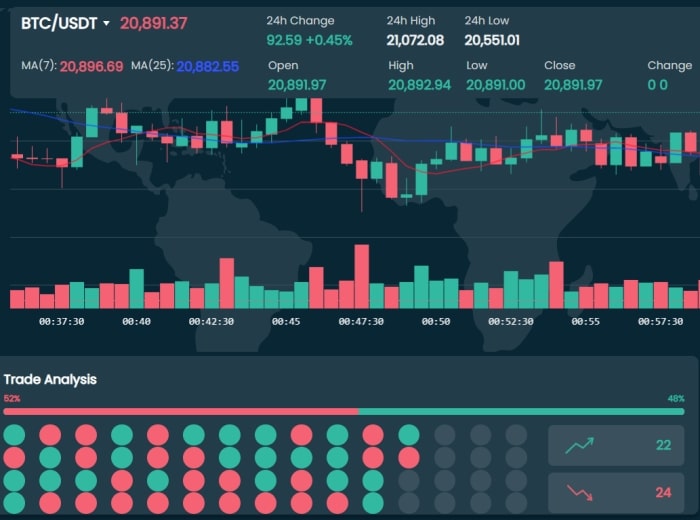 M88 Keno & Lotto
Game Providers: Within the Keno & Lotto section of M88 Betting Games, you can find three distinct variations: Keno, Lotto, and Jackpot.
Available Games: Explore an extensive selection of M88 Games in the Keno & Lotto category, including RNG Turbo, HK Mark 6, RNG Rapid, EuroMillions, LaLiga Keno, Power Ball, Mega Millions, Mini Lotto, Euro Jackpot Go, German Keno, Keno 24/7, and more.
Minimum Betting Stake: To participate in the Keno & Lotto games on M88, the minimum required amount is RM1.5.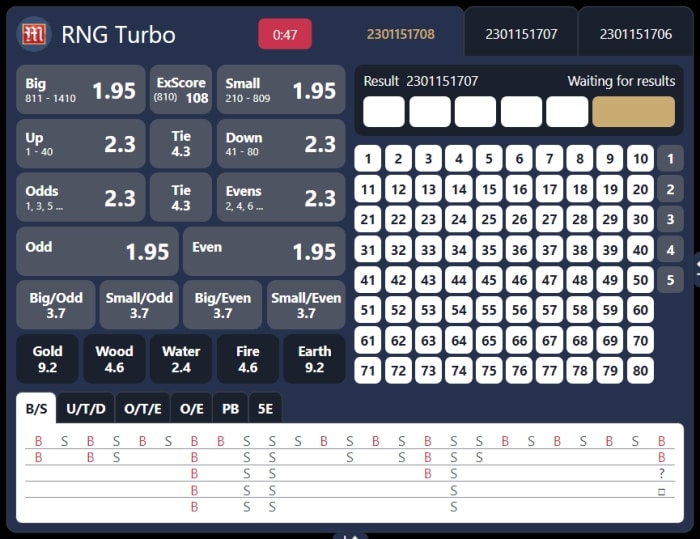 M88 P2P Games
Game Provider: Kingmaker is the sole provider responsible for conducting P2P Games on the M88 Gaming Platform.
Available Games: Enjoy a diverse range of games offered by Kingmaker on M88, including 7 Up 7 Down, Teen Patti, Sic Bo, Bola Golek, Coin Toss, Fish Prawn Crab, Tai Xiu, DOTA Fantasy Thai Hi-Lo, Pok Deng, Heist, Plinko, Xoc Dia, Card Matka, Bonus Dice, and more.
Minimum Betting Stake: Dive into the M88 Games by Kingmaker with a Free Demo or place bets starting from a minimum of RM01.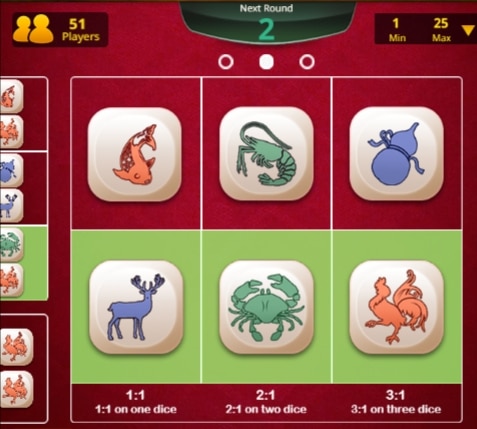 M88 Deposits & Withdrawals
The transaction system is a crucial aspect of any online casino, and it's important to objectively discuss its strengths and weaknesses. Deposits are generally processed quickly, and withdrawals are also typically fast unless there is a dispute, which can cause delays. The casino supports a wide range of leading banks and offers numerous payment options, including over 30 different cryptocurrencies. In total, there are more than 100 payment methods available, providing great convenience for users worldwide. Specifically for Malaysian players, the official site caters to 38 payment methods, including 5 e-wallets, 2 payment systems, 1 bank transfer option, and 30 cryptocurrency options. Both payment and account details are encrypted to ensure security.
The withdrawal process duration is relatively standard, with e-wallets being the fastest method, typically taking less than 24 hours. Credit card withdrawals usually take around 3-5 working days, while bank transfers require the most time, typically 5-7 working days.
Now, let's address the less favorable aspects. Some claims have been made regarding delayed processing of larger winnings, causing frustration for some players. Additionally, certain review sites mention difficulties encountered during the withdrawal process. It's important to note that almost all online casinos face challenges with withdrawals, and it is essential to have a responsive customer support team to handle any errors, challenges, or disputes. The concerning issue is the relatively high number of complaints related to withdrawals, which raises questions considering the efforts made by the company to establish trust. While some negative claims may be unfounded or fabricated, it is prudent to remain vigilant, thoroughly understand the withdrawal rules and regulations, and occasionally seek assistance from the customer support team to ensure a smooth experience.
Returning to the basics, it is advisable to start with smaller transactions and test the system. Each withdrawal experience will contribute to forming an opinion about the efficiency and trustworthiness of the casino's system. It's important to note that each withdrawal method may involve varying transactional fees and durations, so carefully review the terms and conditions associated with each method before making a decision on the most suitable withdrawal option for you.
M88 Customer Service
M88 betting company offers customer care services through three channels: Live Chat, Email, and WhatsApp. The Live Chat and WhatsApp options provide quick responses within 30 seconds, while email allows for more detailed inquiries. M88 simplifies the process by offering these three traditional methods of communication for their customer care services.
To contact M88 customer service, users can choose between Live Chat, Email, or WhatsApp. The Live Chat feature is available 24/7, catering to both members and non-members of the M88 betting site. Email is considered effective for resolving withdrawal issues, while WhatsApp provides an additional convenient option for assistance.
In addition to these contact methods, M88 keeps users updated through four social media platforms: Instagram, Facebook, YouTube, and Twitter. By following M88 on these platforms, users can stay informed about promotions, tournaments, new games, and other relevant updates.
To connect with M88 Live Chat, users need to access the M88 official website and select the "Live Help" option. This feature allows for quick and direct interaction with a live agent, ensuring prompt assistance. Email and WhatsApp are also available as alternative contact options, and the necessary steps to reach them are provided on the M88 website.
In conclusion, M88 Live Chat is the most recommended method for contacting customer service, offering instant responses and convenient access. Email and WhatsApp are additional options for those who prefer them. Users can also engage with M88 through their active presence on various social media platforms.
M88 Promotions & Bonuses
M88 offers a variety of promotions and bonuses for its users to enhance their online gambling experience. With the M88 promotion bonus deals, players can access some of the best online sportsbooks, casino slots, live casino games, esports betting, and sports betting options. Here are the four best M88 promotions:
M88 Casino Slots: Players can enjoy a 188% welcome bonus of up to RM888 on all casino slot products. To claim this bonus, a minimum deposit of RM30 must be made within 30 days of creating a new account. There is a 28 times rollover requirement that must be completed within 14 days, and upon successful completion, players receive 18 free spins on the SWEET M88 game.
M88 Live Casino: New account holders can get a 125% bonus of up to RM428 on M88 Live Dealer products. To claim this promotion, a minimum deposit of RM30 is required, and the rollover requirement is 28 times within 14 days. Players who complete the rollover requirement receive 88 free spins on SWEET M88 products.
M88 E-Sports Betting: Joining M88 provides the opportunity to claim a 188% welcome bonus of up to RM588 for esports betting. A minimum deposit of RM30 must be made within 30 days of creating an account. The rollover requirement for this promotion is 18 times within 14 days under the Esports section. Failure to meet the deadline will result in forfeiture of the bonus and winnings.
M88 Sportsbook: Sports betting enthusiasts can enjoy a 100% bonus of up to RM388 on MSPORTS products. After making a first deposit of RM30, players need to complete the 18 times rollover requirement within 14 days on MSPORTS products to claim the bonus. Additionally, successful completion of the rollover requirement grants players 88 free spins on SWEET M88 products.
It's important to note that each promotion has specific terms and conditions that players should review before participating. By taking advantage of these M88 promotions, players can maximize their winnings and enjoy a diverse range of online gambling options.
Conclusion & Why We Recommend M88
Mansion88 has several noteworthy features on their website. When examining their online sportsbook, M88 offers a user-friendly interface that allows clients to place bets on a wide range of top sports worldwide, including esports. In their online casino, they offer a diverse collection of over 350 high-quality games from leading software providers, and they even provide live dealer options.
However, there are areas where they could enhance their operations. From a sportsbook perspective, it would be beneficial for them to expand the selection of sports available for betting. Currently, their offerings are slightly below average, which may lead some clients to seek alternatives. Regarding their casino, they should consider incorporating more live dealer and video poker options into their lineup. Currently, the focus is predominantly on slots, potentially limiting the choices for some clients.
If you're seeking a comprehensive platform for both sports and casino betting, Mansion88 could be an ideal choice. The only exceptions would be if you desire a broader range of live dealer and video poker options, or if you wish to bet on a sport that they don't currently cover. Based on my observations and experience, I believe that M88 will be an excellent fit for the majority of users.