A review on the giant innovator of gambling software - Playtech
| | |
| --- | --- |
| | A market leader that focuses on the next generation technology of gambling software and services, Playtech is undoubtedly a company to marvel at for leading online casino operators and its players in Malaysia and throughout the world. Pioneering world-class technologies with the assurance of top-notch performances, its reputation has certainly preceded those of similar industry. |
| Established: | 2016 |
| Language Offered: | |
| Game Selection: | |
| Licences: | |
Playtech was founded by Teddy Sagi in 1999 with the help from partners who were keen to explore the new wave of casino platform. Teddy wanted to perfect his casino platform, armed with resilience and forward thinking, he decided to not rush it out too early into the market.
The first casino platform from Playtech was only introduced in 2001, 2 years after the founding of the company. Their initial casino product was a massive hit when it was newly launched. Playtech cut its first deal with a land-based casino in Europe in 2002 with its first online casino which was a major highlight at the time.
Despite only being in the market for several years, Playtech was floated on AIM in the London Stock Exchange in 2006. Along the journey, the sail was never actually smooth and Playtech faced numerous challenges such as the crackdown on online gambling by the US government in 2006.
Playtech weathered through the obstacles and now it marked its 21st year as a company. Playtech had also acquired many companies along the way including BetBuddy, a responsible gaming analytic company that focuses on gambling problems. In 2020, Playtech made a historical return to the US market via Bet365 for the first time since the 2006 crisis. Currently, Playtech has various subsidiaries dealing with casino platform development, casino management, games development and many more.
Playtech: The Source of Success
One glaringly profound key indicator of Playtech's almost insatiable thirst for growth lies in its quest of colossal affiliations and acquisitions. One such recent opportunistic affiliation and partnership was with Warner Brothers back in February 2017, for the exciting development of slots based on DC Comic feature films such as The Dark Knight Trilogy, Suicide Squad and Justice League which have trilled gamers from around the world. Aside from the astounding fact of having more than 700 casino games, Playtech delivers the most vivid experience, comprehensive and seamless omni-channel products that are unrivalled in its offerings.
Playtech Live Casino
Playtech Live Casino is one of the most elegant and luxurious live casinos ever built. The dealers are all professionally trained and well-mannered. It really feels like as if you are seated inside a real land-based casino.
One of the much anticipated game would be the Ultimate Blackjack because it is exclusively made for online gaming as you can't find it on a land-based casino. The beauty of this game is that there's no player limit on a table. Ultimate Blackjack broke the customary barrier by allowing endless stream of players to join the same table. You don't have to wait for table overlords to leave in order to strike a hand in blackjack.
If waiting anxiety troubles you, try out Speed Roulette. It is the fastest hand dealt roulette on live casino. The turbocharged roulette will cure your anxiety and help you to stay on longer into the game. Short waiting time breeds happy customers.
Playtech Poker
Lining up in the omni-channel product range, the famed iPoker is no stranger to poker lovers. It is one of the most accessed poker platforms in the market. It is accessible with Playtech One account and it is also highly customizable. Being the most popular poker platform means that there is no shortage of choices. There are several variants of iPoker games available such as Twister and Tournament being the prime examples. The simplistic and user-friendly UI is highly praised by gamers from all around the world. Playtech iPoker is also widely adopted by large online casino operators in the industry.
Playtech Slots
There are over 700+ games being offered by Playtech. With Playtech One, gamers can have a peace of mind when dealing with their gaming wallet and account. Check with your local provider on how to setup your Playtech One account. Playtech has a licensing deal with DC and you can find slot games based on classic Superman movie as well as Green Lantern. They can be had with 5 reels and 20 pay-lines to unleash the superhero in you.
Zooming into Playtech's very own Ages of The Gods franchise. Fans of Greek mythology will be thrilled by the familiar names of Zeus, Athena, Poseidon and Hercules. Land all five God symbols in any order on an active payline to win 200x your line bet! It is extremely popular among slot lovers and it even spawned a live version of AOTG roulette!
Playtech One Casino
One of Playtech's most celebrated concept is its signature omni-channel. The ingenuity of omni-channel does not only appeal to gamers for a more pleasurable gaming experience, but also of licensees that sees it as a highly sought after cutting-edge technology with remarkable functionality and solutions. Playtech One Casino is based on a comprehensive system that will work in different devices and environment for anyone at any time. Transitioning smoothly from one platform to another, with the same one account and one wallet sums up the wholesome experience of Playtech One Casino. Basically, any smart device with internet connectivity will have access to the casino platform.
At the base level, most programs developed by Playtech can be operated with a web browser which supports HTML5. It is also not a surprise to find games made by Playtech at a land-based casino too. The technology is synonymous to a Google account for all your casino needs.
More from Playtech
Being at the forefront of the industry also means that Playtech is capable to offer more than just a complete range of casino products. Whatever the need may be, Playtech can get it customised for you, overriding the limits of creativity which is what made Playtech a domineering pioneer in leading innovations. Playtech also helms as a bookmaker with its state-of-the-art sportsbook and virtual sport system.
Playtech achieved another pioneering feat as the first online casino company to branch out from traditional gaming by venturing into bingo games. With its excellent cross platform technology, all the other assortment of casino games are able to run on mobile devices without any issues. Thanks to AI and IMS technologies, it keeps players safe and operators functioning optimally at ease. This opens up to more options and endless hours of fun for avid Malaysian gamers.
Tips Before Getting Started
Before you get started with Playtech, one sure way to emerge advantageous is by maximising your wallet potential. Get acquainted with deposit bonus or the welcome bonus. Make sure that you read through your entitlements before signing up or depositing your money. Make that every penny counts when you deposit funds into your wallet. Some online casinos will also offer rebates and instant bonuses for every deposit made, make sure you get the minimum amounts right!
Like most online transactions (international) that may require a credit card as the mode of payment, some new gamers might encounter: "What if I am based in Malaysia and do not have a credit card?". Well, fret not. In the world of globalisation, this is no longer a concern. In fact, many online casinos are ready to accept local currency through cash deposit, bank transfer, e-wallet, payment service and bitcoin. Gone are the days when credit cards were once the king of payment. Be sure to check with your local operators for banking information. Whether it is Maybank, RHB or HLB, they can get it sorted of for you.
The Safety Aspects
Player Protection
With the acumen of more than 20 years in the business and being listed in the London Stock Exchange, Playtech is a well-regulated company under UKGC. When it comes to players' protection, the precision in safety features are highly fortified. Players are also protected against fraudulent activities during their gaming sessions in Playtech's platform. Rogue agents are made conveniently identifiable thus limiting the chance of players getting cheated or compromised.
Network Management and Hosting Service
Playtech offers robust and reliable services that runs efficiently and smoothly without any downtime. Playtech has its own dedicated datacentres and servers all around the world. It is also backed by a strong 24/7 support should gamers or operators face any issues that warrants an immediate attention.
Get Into The Game
Arguably the most tenacious innovators of entertainment for the last two decades that has seen an intense journey in growing to become the market leader, Playtech will not cease to amaze gamers around the world. With a trusted formula for success, Playtech is definitely the company to watch out for, especially for aspiring licensees and casino operators that are in search of a holistic-based provider. As for all the game connoisseurs, be ready to immerse yourself into the wonders of Playtech One Casino, where the world's entertainment is built to revolve around you.
You can find Playtech Live Dealer from the site below: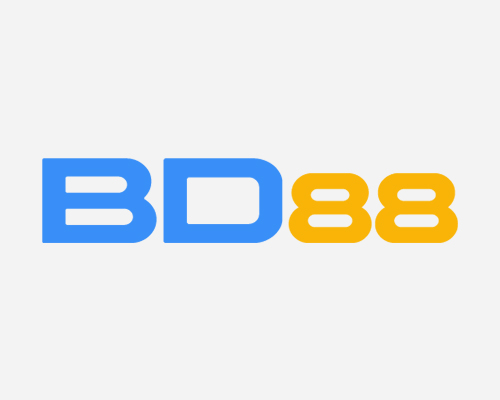 BD88 Live Dealer Daily Reload Bonus
15% Daily Reload Deposit Bonus up to RM600