Dream Gaming: Where Dreams Are Turned Into Reality
Dream Gaming is arguably one of the best online casino software provider in Asia that understands greatly what users want to see and experience for themselves. Under the vast experience of DG Casino, Dream Gaming has established a strong online entertainment platform since 2017 to boast one of the most comprehensive online casino titles, cutting no corners in the utilization of the most technologically advanced features and no expense is spared in the journey to become, and to be touted as the best entertainment provider with a massive investment placed on manpower, equipment and facilities. Apart from having real life dealers or croupiers that are experienced and professional, evidently from the streaming of an actual land-based casino, Dream Gaming also recruits the most attractive anchors all over Asia, mainly from countries like Thailand, Taiwan and Cambodia to thrill, captivate and retain online players. DG Casino has a strong dominance in the Chinese market as well as countries as mentioned above, particularly in Thailand where it's appointed land-based casino for live streaming caters to more than 90% Thai visitors yearly.
Aside from its holistic provision in entertainment value and its large portfolio of game titles, one defining aspect of Dream Gaming that truly impresses us is its consistency in quality control and assurance that many operators or even well-known and world renowned major online casino providers failed at. Let us jump straight into further scrutiny on the allures of how Dream Gaming manifests dreams into reality for its beloved players, operators, collaborators and investors alike.
Dream Gaming: The Colossal Appeal
This gaming software provider under DG Gaming has elevated the gaming experience as well as escalated the growth in online gaming throughout Asia. So what is the secret behind Dream Gaming's colossal appeal? Well, of course it would be the profound impression created by DG Gaming once you entered DG Entertainment platform. Everything seemed so massive with Dream Gaming with so many things going on at the dashboard upon access into its platform. The Thais are generally known to be creative and attentive to details. With this great passion imbued in them, it comes as no surprise that the online platform they built has the tendency to make one highly excited or "Tun-ten" as they call it. However, not so much as to the extent in creating something completely new nor revolutionary, but smart leveraging can be seen greatly applied here. By gathering all the existing resources, entertaining elements that has worked for decades as well as solid partnerships, Dream Gaming managed to create the ultimate impression of a platform that provides absolute indulgence, whether well masqueraded or just simply done brilliantly.
Dream Gaming has its origins as a Thai software provider that offers innovative and immersive gaming experience as well as solutions for live dealer casino operators. Being part of a massive 15 levels entertainment hub, the Genting Crown Casino Poipet, it is suffice to say that Dream Gaming provides excellent transition of an atmospheric land-based casino to your screen at real-time streaming. In that sense, the company is also licensed in Cambodia to provide its online gaming products to all legal-age players. Poipet, a Cambodian border town between Thailand and Cambodia has proven to be one of the most strategic spot for great entertainment. The impartiality and the possible exploitation from this grey area makes it the perfect spot for a world-class gaming arena. Casinos and gambling are illegal in Thailand while it is illegal for a Cambodian to gamble away in a casino based in Cambodia. The irony of it is that it makes so much sense when casinos were built along the streets of Poipet for the delight of almost 95% of Thai tourists alone. Merely 250 kilometers away from Bangkok, this entertainment haven suits the needs of Thai nationalities that would offer its gaming products to the rest of the world through DG Gaming. Moreover, this famous stopover houses more than just world-class casinos, bordering the Aranyaprathet district in Thailand also makes it a shopping haven for people all around the world, thus putting even more exposure across the continent on its gaming facility. Aran in short as it's known for its absolute gem in the provision of perhaps the biggest bundle market in Asia (if not the whole world) that runs almost 24/7 for customers as well as wholesalers to search for remarkable items to be purchased and distributed in every parts of the world. It is definitely the busiest border crossing between Cambodia and Thailand for many tourist activities as well as being a major trade route.
Dream Gaming provides a multitude of online casino games, so vast that there are bound to be games unheard of for some. Backed by an actual land-based casino, since it's streamed directly from Poipet, it is interesting enough to feel the rush as if you are in Genting Crown Casino itself. A great mixture of table games such as Baccarat, Dragon Tiger, Roulette, Sic Bo, Bullfight, Fried Golden Flower, Color disc, Fish, shrimp and crab are among the offerings that can be found from the Dream Gaming online platform. Not all of its offerings are made available by operators operating in certain countries though as it needed to be taken into account the popularity and performance of a certain game in a given region. One glaring setback is that no slots were offered and it seemed almost baffling, given its popularity and how widely it's played throughout the region. Perhaps, this is a more targeted and focused approach as the integration of live anchors onto live casino games would make more sense than pairing them with slots.
Leveraging on the strong support from partners such as 568Win and TC Gaming that are already well known in the gaming industry as the backbone for so many more online casinos, leading software technologies are fully utilized by Dream Gaming to enhance their gameplays even further. Not to mention that it also boasts superior audio and video streaming quality that diminishes the borderline of reality between being there or being far away from Poipet, the thrill of playing in a land-based casino can be truly felt.
As we like to stress on the colossal aspects of Dream Gaming, many beautiful anchors were hired to keep the excitement going and of course, get players to be far more engaging. These are the well-known elements that has worked for decades in Thailand as a major tourist spot filled with culturally accommodating female companionship. So whatever works when it comes to the Thai attraction of night long bars filled with ornately chatty girls, in essence, should create an incredible appeal to players when seen online. From a neutral point of view, these anchors do add in some spice to the overall gaming experience. Even by just watching and conversing with these eye candies holds its own merit when it comes to online entertainment. To be fair, most online casino providers have been making quite a mockery when claims of beautiful dealers and anchors were hired to impress. As a matter of fact, the claims were a far cry from the truth for some. Dream Gaming however, lives up to its claims and thus earning the label of consistency at the core of its business, especially when beauty and aesthetics are conspicuous to online gaming. Simple things, when done consistently is always better than outrageous claims that fades away with time. Aside from the business "packaging" itself, the Dream Gaming Casino online platform is also meticulously managed with consistency, from a solid 24/7 technical support to active marketing activities from their major brand activities run throughout the years. Being sensitive to the market sentiments at all times should no doubt be applauded for, especially in times of the recent pandemic. So, do watch out for their announcements under the brand activities section that may benefit its members from time to time.
Dream Gaming Business Services
Dream Gaming's core competency in providing consistent quality assurance also extends to its business partners with strong support that builds lasting trust and high profitability in maneuvering the best online casino in Asia. Dream Gaming has put together numerous packages intelligently that fits multiple needs and portfolios to attract and facilitate operators to start effortlessly. With more than a thousand operators throughout Asia, Dream Gaming online casino platform continues to exercise its dominance extensively while establishing more presence in unmarked territories as they recruit more operators with unique online live games that promises exclusive red envelopes up for grabs to its members. This unique feature of red envelope grabbing function at any time during game play is marketed exclusively for members of Dream Gaming which will undoubtedly enhance their brand presence through such unique marketing gesture.
Customization and Accessibility
Ideally, aside from fixed templates or packages for easy access and ease of use for operators, flexibility is equally important especially in a fluid environment of an ever changing landscape in the gaming industry. Adaptation is important for the success of any business model and thus, complacency has no place in the competitive gaming platform. Dream Gaming provides various customization needs to suit different operators that may make good use of their individual acumen and wits to outdo competition as well as to garner stronger followings. Complete website package solution is available for instant construction of a ready-to-use platform with well-developed designs in visuals and layout. Integration of Dream Gaming live casino can be done seamlessly onto existing platforms through permission granted API for 24/7 access. Operator access is guaranteed with stable operation services throughout the year to provide the best consistency in the management of online gaming operations. Game halls are also customizable as according to operator's requirements with tailor-made unique specifications.
Functionality Meets Quality Features
A well-rounded, ready to play platform that is supported thoroughly without the necessary needs for download as Dream Gaming Live Casino can be played almost instantaneously and trialed with a preloaded free demo on its website. DG is supported even in various formats and operating systems as well for the ease of use to all players through HTML5, PC, Apps, IOS and Android respectively.
The dashboard could be pretty overwhelming as it is rich in features but well-presented for easy tracking as well as in between switches for various gaming, wager placement or merely chatting pleasure. Dream Gaming has it all covered for a full time online entertainment hub. One prized possession of Dream Gaming that could be clearly seen on the left side panel of its dashboard is the Beauty Live Room, indicated by the appearance of 3 stunningly beautiful girls which could very well be enriching during in-between gameplays for a more lasting game session with its online live interactive chat features. The various beautiful anchors as they are known as, will give you the impression of an absolute thrilling companionship throughout your gaming sessions.
Taking online live interaction to the next level, Dream Gaming supports Intelligent Control Microphone built in for mobile apps for a more immersing experience in smart-control microphone mode that will enhance gaming pleasure in games such as Baccarat.
As Dream Gaming caters mainly to the Asian crowd, the language settings are attuned for the needs of its players with the common languages centered on the Asian regions. Languages that are supported include English, Chinese, Thai, Vietnamese and Cambodian whereas in the Beauty Live Chatroom, the extent of interaction is marred by the conversing anchors at their own mother tongue. So each anchor usually resorts to their own native language which perhaps only draws the crowd of players that speak the same language on the interactive chat bars.
Security and Deposits
The powerhouse of a rather huge entity, Dream Gaming is at its safest in the online gambling industry. Needless to say that safety concerns would be well in place and top-notch security would not be easily compromised with such heavy transactions facilitated on a round-the-clock daily basis. Security systems at the casino site is also fully endowed with maximum protective features conforming to international safety standards. All personal and banking information of players are safeguarded with a 128-bit encryption as well as a strong firewall.
Mode of payments and banking facilities are prepared with high convenience in mind that accepts various methods of payments with linkages to all leading major banks. Deposits and withdrawals can be executed smoothly and securely to and from Dream Gaming, via e-wallet, mobile payment, credit cards, debit cards, Eeziepay, Help2Pay, Bank Wire Transter; just to name a few.
Enter Dream Gaming
It's time to dissect the important aspects of Dream Gaming that matters most – the products from the Dream World. As shared, there are numerous ways players can access Dream Gaming online casino and once inside, there is a whole world of live entertainment to be discovered. Bedazzled or just dazed, there is so much going on inside the moment you reached its dashboard. Let us scrutinize objectively starting with the overview from the dashboard. At first glance, it looked rather disastrous as it's a little cramped, but it is to be expected due to the enormous game selections and lobbies available. It lacked the refined aesthetics for a dashboard that perhaps could be improved still. Placement of contents on the dashboard differs when viewed from a computer and through a mobile phone. So for the sake in point of reference, let's stick with the view from a computer.
Thank goodness for the available option to maximize the page for better viewing as things are too tiny and cramped. However the layout is clear and fairly easy to understand. All the table games of cards and dice are at the top bar placed horizontally while the lobbies are laid vertically at the left side of the dashboard. There are essentially 5 lobbies denoted by Flagship, Global, Crown, DG Euro Hall (recently launched) and Lucky Number which is one of the new entries. Flagship offers a total of 8 games with Baccarat predominantly featured, evidently from a higher number of room allocations. Crown offers only 5 games, while Global and Euro offers 7 and 2 games respectively. Since DG Euro Hall was just launched, we hope to see more inclusion of games with time. Lucky Number offers 2 peculiar games namely Live Lucky 5 and Live Lucky 10.
It's pretty interactive considering that some top player's profile are viewable with indicative stats such as their profits made as well as their online status. One could even view their winning streaks and their exact placement of bets from the tables that you are coincidentally at. Another great option for those that preferred things to be done in a fast pace can enjoy multiple bets done simultaneously at MultiPlay. You can change table anytime to include those that you are interested to wage on at the same time while a small window appears at the right hand top corner showing your dealer at play. It can be conveniently switched from room to room to display the dealer of a particular room that you are interested to look at. The seamless interchangeability does make this function likeable and enjoyable to be utilized. Bet records could be brought up to view and traced from the present day, a day ago and even as far back as 7 days ago.
The darling of Dream Play is definitely the Live Show placed right below of the mentioned lobbies. Once in, you are instantly greeted with numerous captivating anchors hailed from different countries. As mentioned earlier that it's a good thing to capitalize and incorporate what has been working for decades, which is the sex appeal oozed from these gorgeously looking ladies, otherwise known as anchors. In recent years, a new form of entertainment popularly adopted in Thailand has given rise to a culture of beauty appreciation and in rewarding it by gifts showered upon by the admirer. This is a popular gesture for clients to show their appreciation or admiration or otherwise just a form of self-induced satisfaction from the act of spending money or simply just to splurge. Whatever the reason it may be, it apparently latches on and soon became a norm that is well celebrated by both the clients and entertainers alike. The virtual transformation of this process is incredible, putting them up as anchors in DG platform to continue entertaining the players and in return, be rewarded with virtual gifts generously offered by happy players that would be converted to cash payments. The most prominent looking ones or verbally engaging ones usually will top the list with the most gift prize received that will be indicated on a lead board. The higher the popularity, measured by the amount of gifts received, will push your anchor of choice up the ranks. For some reasons, Taiwanese and Thais always dominate the list as the hottest girls. The duration of this feature is however, limited. Fixed at a certain time of the day but it's inconclusive to point out exactly when it will start and end. These anchors are really gorgeous looking and once again Dream Gaming has to be applauded for their excessive effort in finding and picking the right representatives for the emphasis on what matters a lot to their members. After spending a couple of minutes with your favorite anchors, you will soon learn how alluring they are as well as how much they could actually elevate your gaming experience of an otherwise mundane repetitive waging process or a stagnated game.
All the game rooms have a standardized set up. The very notion that it is streamed live directly from an actual land-based casino in Poipet also means that certain functionalities or features are less prioritized if compared to a fully dedicated studio, built up for the sole purpose of virtual casino. DG Casino provides a more raw experience but the luxury of features such as numerous viewing angles and sound options are thus compromised. There is literally nothing much to shout about in this area as the viewing angle is fixed for a singular viewing format. The music selection is really limited but pleasant enough to put it on instead of toggling off the audio. To make matters worse, the surrounding noises are muted and the actual ambience of a live casino is incomplete for all 3 lobbies. Except for the new DG Euro Hall, where it is observed to be most likely streamed from a virtual studio because the voices of the dealer could be heard clearly. Overall the settings are very much basic and primitive which to some old timers, it does not really matter. For the discerning crowd, this could be a dampening factor since there are so many world class virtual casinos that offered so much more in quality viewing, more mobility and upbeat music to accompany an interesting gameplay. Furthermore, virtual studios that are built entirely for the purpose of streaming only, does enjoy additional flexibility and innovation. Take for example, the inclusion of game show games that has recently garnered more attention with the appearance of an amiable host that mimics a real live game show presenter so that one could feel as if they are on a televised game show.
The dealers or croupiers are dressed elegantly sexy, clad in a traditional and oriental outfit that accentuates poise and friendly demeanor. The bet placement deck is nicely presented at just the right ratio against the chips and historical table for statistical readings. The colorful displays on the betting grids sprawled across the table allows for a good distinguishable betting grids. At the card tables such as Baccarat, 7 "sitting" spots are available which shows a few details about the online players together with their winning streaks, just as interestingly seen on an actual casino whereby players would surround the table and sit on an unoccupied seat. Payout ratios are also clearly displayed in each section of the bet placement table. The gameplay is smooth with very less to no interference surprisingly. Since Dream Gaming is centered on the offerings from a live casino, most mainstream Asian card games and dice games are available with some other lesser known ones making up a highly comprehensive set of games. It is the lesser known ones that interest us the most with its unique way of playing, peculiar rules and unique symbols used which may differ greatly from the usual Baccarat, SicBo and Roulette.
Speed SicBo

A traditional Chinese game also commonly known as big/small bet, this dice-based game has been passed down through many generation and Speed SicBo is simmered down tremendously to pass as another variation to the normal Sic Bo which encompasses a fast-paced game, simpler rules, lesser betting options and redefined payout ratios. In this simpler rendition of SicBo, Speed SicBo uses only a single dice instead of the usual three. Hence the betting table has shrunk noticeably and without the more complex need to decipher its winning number since no combination could be formed on a single dice.
Upon the start of a new game, a timer is activated for a countdown in bet placement and during this timeframe, players must place their chips accordingly within the desired grid(s) before the countdown ends. Once this happens, no more bets are allowed and this will be methodically followed by the rolling of dice performed by the banker at the press of a button. When the dice cup stops running, the banker will unveil the winning number as shown on the dice and the screen will reveal illuminated grids with lights to show a clear view of the winning bets.
In Speed SicBo, there are only 3 betting options to choose from. Player can either wage on Big or Small, Even or Odd and guessing the winning number itself. The number 1 to 3 shown on the dice will constitute as "small" while the number from 4 to 6 is known as "big". Odd and Even numbers are self-explanatory and betting directly on a winning number gives out the highest payout ratio. The first two options of Big or Small, Odd or Even pays out at the ratio of 1:0.95 with 5% deducted as commission to the banker. The winning number from 1 to 6 are at the odds of 1:4.75 respectively. This is one of the most straight forward and easiest game to comprehend even by just looking at it. It's a great game for players that just started in online gaming to master before exploring other available games. Under rare occasion and circumstances, malfunction could happen and renders the entire game void and betting chips are returned back to the players. The RTP% for Speed SicBo is 95.52% based on the collected live data.
Sedie
Primitive, peculiar and somewhat classless as it may seemed as compared to the other more well-known gaming counterparts, this simple game of a mere guessing on 4 buttons could actually be pretty fun. Let's just hope that games like this with its possibly dwindling popularity does not completely vanishes with time.
Sedie has its origins dated back to 1909. This game derives from easy to be found equipment which can be seen in common households. A bowl is used to cover 4 buttons with one side colored red and the other side white, from visibility to its players and thereafter placed on a plate before shaking it. Players are supposed to bet on the resulting outcome in combinations of colors between red and white only. This game is simple and fun so catches up pretty quickly back in the days.
In Dream Gaming Sedie room, the dealer puts 4 buttons with red and white side in a plate with a bowl as a cover and then shakes it. After the dealer stops this motion, the members can start to place their bet on the best configuration of the outcome. When the betting time ends, the dealer opens the bowl, and subsequently the system will pay out in accordance to the result.
The possible betting options are pretty much confined to guessing the combinations or the ratio between red and white of the 4 pieces of buttons and guessing between Even or Odd combination. A full set of 4 buttons either in red or white pays out a ratio of 1:12 as perfect colors. One red and three whites or the other way round of one white and three red buttons will create the odds of 1:2.6. Whereas this earlier mentioned combination can also be denoted as "Odd" and when a bet is placed on the "Odd" grid, it offers winning of 1:0.96, while "Even" can be achieved at perfect colors of either red or white, or the equal ratio of 2 white buttons and 2 red buttons which will then bring up the similar payout ratio of 1:0.96.
The oddity in still using such primitive tools and the unchanged method of bowl shaking gesture performed by the dealer is intriguing to be observed. Swept by the nostalgia of old movies that depicts this action in certain gambling dens from rural areas puts a smile to faces as we play it. With such primitive methods still being employed, it is a little more prone for mistakes or accidents to happen such as dropping of the bowl, plate or button during a game. Perceptions of a rigged game also seemed to seeped into our minds but rest assured, Dream Gaming with its professionalism has got this angles covered and prepared for in situations mentioned above. In the event of an accidental drop, it will be put back by the dealer and repeating the same steps of shaking it. In the event if there is a button found stacked on top of another, the dealer will utilize a glass stick to separate it to reveal the accurate color. If the dealer forgets to shake the buttons well and then opened the bowl, or open the cover before the betting time has yet to be concluded, the game shall be void and refunds will be given to all players for that particular game. Another possible incident that might happen is when during the bowl is being opened, and it tips over the buttons, final result will be based on the color of the buttons revealed after they are all rested on the plate.
For such a simple game, who would have thought it to be so taxing in terms of various possible incidences that might happen? Then again, due to its unorthodox and primitive methods employed in conducting the game, it may come as no surprises for its likelihood.
Hulucock
Things will only start getting weird from here on. It's hard to impede an impending chuckle while reading the title of this game. Its alternative name doesn't seem to make it any better though as it's also known as Fish-Prawn-Crab dice. It is almost similar to Sic Bo but how could it even bear resemblance when the name is so far off?
Also based on a game of 3 dice, but plot twist; the numbers are fully replaced by 6 differing characters which are designated by prawn, crab, fish, rooster, gourd and money; each dominating one face of the dice. Since the numbers are removed, therefore omitting bet options or combinations such as Big/Small or Odd/Even. Thus the whole game factor relies on creating certain combinations.
The winning combinations can be broken down into 4 different categories namely Single, Focus, Multi-play Game or Bomb. Single is very straightforward that you only need to place your bet on any one of the characters found on the dice. If your winning symbol appears just once from the 3 dice, the payout ratio is one to one; appearing twice out of the 3 dice and the payout ratio is 1:2 while three in a row of the same symbol u betted on will result in a 1:3 payout.
In Focus, only two symbols matter and they are denoted by Gourd and Money. So let's say a player bets on the winning combination of gourd and money, there will be two winning possibilities. The first being that the resulting combination is exactly of one gourd and one money, the payout ratio will be 1:5 while the better odds are to land two of a kind, be it gourd or money, and the payout will be at 1:6.
In Multi-play game, one single bet provides 3 possible winning outcomes. The winning bet option is prawn, crab and rooster. Once a wager is placed on this particular grid, 3 possible outcomes will nab 3 different payout ratios. Landing on prawn, crab and rooster will result in 1:5 payout. If only prawn and crab appears, the payout ratio is at 1:1 and last but not least, if the revealed dice is a combination of 2 prawns and 1 rooster, the payout is 1:1.5.
For the grand finale- the Bomb, player must guess correctly and bet on the right triplets of the same symbol to get the largest payout of the game at 1:30.
Surprisingly, this game is actually pretty common in the southern regions of China and played especially during the festive seasons of Chinese New Year. We are glad that Dream Gaming finds it a place to be included in their already packed game portfolios. Both Hulucock and Sedie can only be found in the Global lobby of the Dream Gaming casino platform.
Fan Tan
The last entry of peculiar games belongs to Fan Tan. One word to sum it up, slow and taxing. It's perplexing to think how on earth people would have the patience for this game. No doubt it has numerous betting options but merely counting the number of buttons segregated from a bigger pool of 300 buttons just doesn't add up. It is no doubt interesting to be observed or even be tried on just for the sake of curiosity, but the notion of playing it for hours is really hard to be imagined. Again, this game also has its roots of origin from China and it could only be found in the Crown lobby of Dream Gaming.
The Dream Factor
It would dawned on us that Dream Gaming has it all in a massive fashion but to really put it in perspective, it only combines a traditional casino entry and the hyped factor of live anchor chat. Still, if we take innovative games or complicated games such as those multireels slots aside, we are contented with the classic Asian casino set up and the great looking anchors that definitely makes up for other lesser areas. After all, what more can one ask when we get to explore cultural and traditional games in the companionship of lovely ladies?
You can find Sexy Gaming Live Dealer from the site below: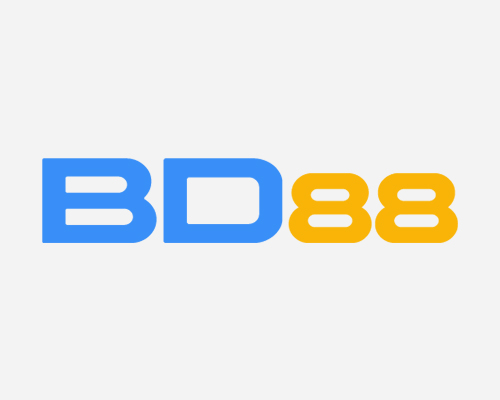 BD88 Live Dealer Daily Reload Bonus
15% Daily Reload Deposit Bonus up to RM600