W88 Malaysia – Complete & Honest Review 2023
Ratings for welcome bonus, website's look & feel, list of games, deposit & withdrawal.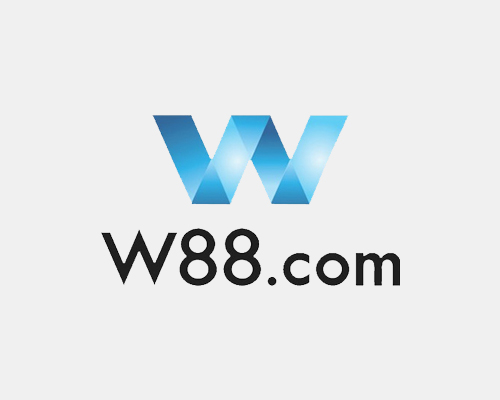 W88 Live Casino Welcome Bonus
20% First Time Deposit Bonus up to RM600
Overall Rating
| | | |
| --- | --- | --- |
| | Promotion | 4.5 |
| | Look & Feel | 4.7 |
| | Games Selection | 4.7 |
| | Customer Support | 4.6 |
| | Deposit & Withdrawal | 4.5 |

Design & Feel
W88 sports a clean website layout compared to its peers. As opposed to the classic black and red colour palettes, W88 comes default with white and blue palettes. If you still prefer the darker tone, you can just trigger the switch from white to black background (Dark mode). Whether it is bright or dark, W88.com is simply neat and pleasant to navigate.
For the menu bar, it employs floating dropdowns that will extend once the mouse cursor hovers around the main menu. This is a great feature so you won't get all the cluttered and messy selections that you don't wish to see. Everything is well organized and it actually eliminates confusion on the type of game the player wishes to play. Slots for instance, are categorized by the game developer/studio. It is pretty straightforward.
At the main page, the download and support quick access menus are on the left and right side respectively. For a quicker access to download the casino app, you can just click on the download menu on the left and it will bring you straight to the download page. The support menu on the right comes with a QR code for WeChat, Skype contact and access to use the live chat support. With such a dedicated menu just for support alone, I guess the support team simply can't wait to lend a hand if you have any questions or problems. There is also a QR code for lite mobile app for those who prefer a more basic app. W88 is indeed very practical so customers can choose to go for the express route if they already know what they want.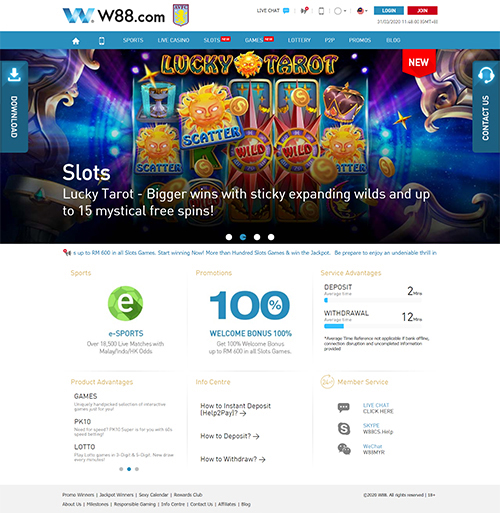 Products
W88 stands out as total solution provider with its minimalist approach. The products are pretty much self-explanatory. Just hover your cursor over and the options or icons will appear. Set aside the mobile games, you will find sports, live casino, slots, games, lottery and P2P on the main menu.
W88 Sports
W88 Sports is powered by OW and GPI. In a-Sport, you will find the familiar Asian handicap betting. A-Sport is powered by OneWorks or OW, the board is constantly updated to bring you the best odds and lines. OW also helps you to manage parlay bets easily. Besides that, there is also e-Sport that is powered by GamePlay Interactive or GPI. There are two categories of e-Sport, one is dedicated for Asian handicap while the other is in European guise. If these are not enough, you can also opt for virtual games with a speedy round of virtual football match.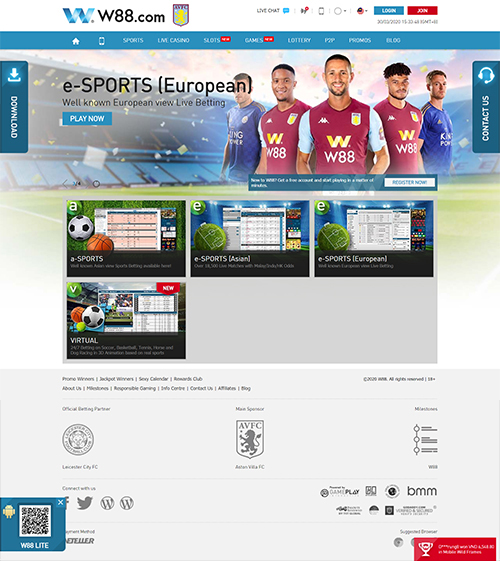 W88 Live Casino
W88 offers three types of live casino. Each of them can be played directly from your browser. The flagship Club W Grand Casino offers spectacular design with 2D or 3D view so that you can be closer with the beautiful dealers. For intermediate players, you can also opt for multi-view option to play at different tables simultaneously. Club W Grand can also be downloaded to your mobile devices. If you prefer to use a PC, Club Masimo is the right casino for you as it will let you log in directly from your web browser. Of course, it may also work from your mobile devices.  If you want to venture further out of Asia, you can also check out Club Palazzo, it features both Asian and European dealers. Club Palazzo can be downloaded to your PC or play direct from your browser. Enjoy games like baccarat, sic bo and roulette with real dealers just like being in a land casino. Besides that, multiple games are possible with W88's Triple Play that promise more exciting experience and higher chances of winning!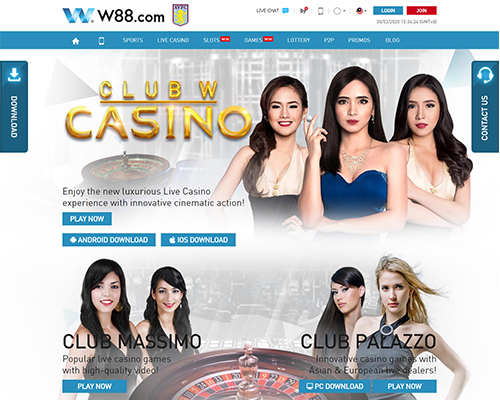 W88 Slots
The slot games are very well organized in the website. You can just choose your favourite game according to your favourite game developer. You can find slots offered by big names such as GPI, Pragmatic Play, Playtech and Microgaming. Most of them can be played directly from your browser and also they may also come with downloadable versions. Due to the overwhelming choices available, there are simply too many games that are considered our top picks. We recommend you to explore this on your own. You can explore games under three main segments such as ""new", "top" and "featured". Another tip for you on locating all the games is by scrolling down all the way to the bottom of the page. You may find all the slots available for play. The list is pretty lengthy, don't say we didn't warn you.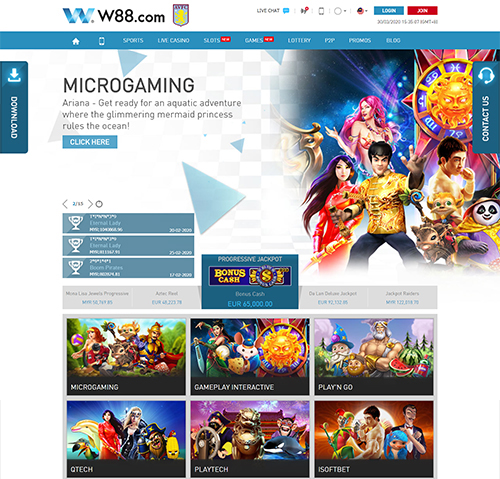 W88 Games
Although slots can also be part of games but I really appreciate W88 for creating this as a dedicated section. The games section is designed to pack some of the more common casino games that do not fit into slots category. Examples of such games are Fish Prawn Crab, Derby, Rock Paper Scissors and Fishing. You will also find Tai Xiu or "Big Small" in this section too. If you are not a slots person, be sure to find your favourite games here. If you wish to test your skills, fishing games will be a good option too.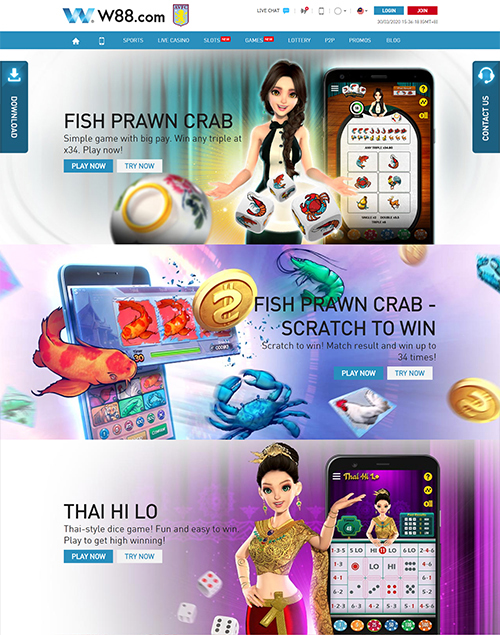 W88 Lottery
Although slots can also be part of games but I really appreciate W88 for creating this as a dedicated section. The games section is designed to pack some of the more common casino games that do not fit into slots category. Examples of such games are Fish Prawn Crab, Derby, Rock Paper Scissors and Fishing. You will also find Tai Xiu or "Big Small" in this section too. If you are not a slots person, be sure to find your favourite games here. If you wish to test your skills, fishing games will be a good option too.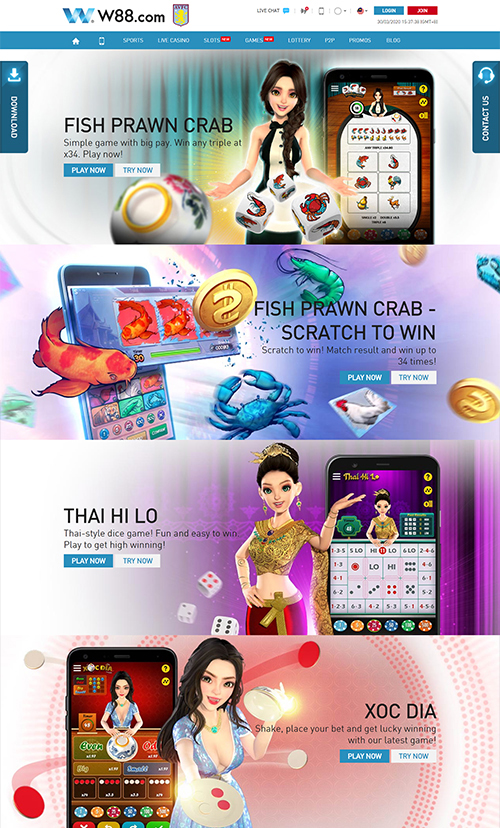 W88 P2P
This is the section where you can join other players to play. Popular card games like poker or rummy can be found here. All of the P2P games are powered by GPI so you can expect buttery smooth experience throughout the game. If you wish to spend your time for some poker games, P2P is definitely all for you. All games can be played directly through the browser. If you wish to join the poker tournament on the go, mobile and PC apps are also available. I enjoyed the Texas Hold 'Em in the P2P as it is the easier types of poker to come by.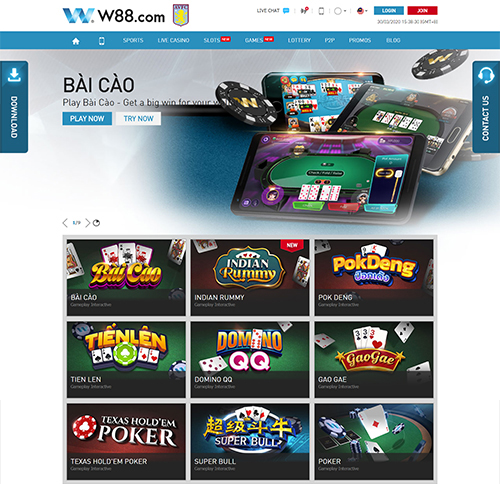 W88 Poker
If you wish to join the poker tournament from an app, both mobile and PC apps are available. I enjoyed the Texas Hold 'Em in the P2P as it is the easier type of poker to come by. All the poker games can be accessed from P2P section. Should you require the more convenient mobile poker, apps are available for both iOS and Android.
W88 features one of a kind "All-In or Fold". With 8 big blinds, it is possible to go for all-in or fold on every hand. This feature is available exclusively on GGPoker. It works on both Hold'em and Omaha. In fact, players are allowed to remove chips from table at any time.
It is not a real deal if there is no poker tournament. Immerse yourself into W88's poker tournament with daily guarantees of up to $100,000. You can also earn bounties from the players you took down in the tournament.There are Chinese Zodiac avatars to be won from the Chinese Zodiac Freerolls tournament.
For Omaha lovers, you can join the Omaholic tournaments that are offered in special format such as Bounty and Rebuy. The enticing T$ tournament runs at every 30 minutes; the prize pool makes up of the total buy-in without any deductions. Take up the challenge on T$ to increase your balance and climb up to higher ranks.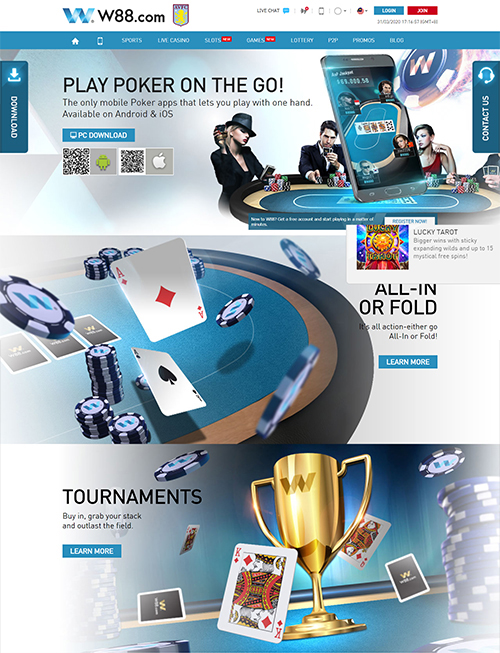 Customer Service
As expected, the customer service part is a clear cut. Beside the quick access menu, you can also find the complete support page that comes in 8 languages.
Live Chat – The live chat service operates 24/7 and is available according to the language of your choice
Email – Email service is also available and it is divided with two options for faster response. Customers can enquire on betting or account related issues with the general email. As for banking purposes, there is another dedicated email to get in touch with.
Instant Messaging – IM is available via Skype, Line and WeChat. For Line and WeChat, mobile user can just scan the QR codes provided. IM options are territory specific hence it is advisable to check for local availability.
Phone: Both local numbers and international numbers available. Do take note that local number might not be available to all territories. International charges apply for international call.
Email
LiveChat
FAQ
Phone
WhatsApp
WeChat
Deposit
Bank transfer is the more convenient and fastest way to deposit. You can use e-banking or ATM to place deposit. If you prefer not to use bank transfer, you may opt for e-payment gateway within W88 such as W Pay, QuickPay or Wepay. The verification takes about 5 minutes to get the deposit done.
Local Bank Transfer
Payment Gateway — W Pay, Quick Pay, Wepay
E-wallet
Credit Card
Crypto
Withdrawal
Most withdrawals can be done via local bank accounts. If local bank withdrawal is unavailable, e-payment system can be used as well. It is a universal rule that the beneficiary name must match the holder name of the account registered with W88. It will take 15 minutes maximum to process the withdrawal.
Bank Transfer
E-wallet
Crypto
About W88
Established in the Philippines, W88 is a young and energetic online casino that took the gaming industry by storm. Being younger doesn't make W88 a smaller player compared to other older established online casinos. W88 offers a lot of choices that is comparable to bigger players. From the website itself, it is easy to spot the core focus of W88. It strongly emphasizes on localization and is ready to serve the targeted Asian countries. W88 is fully regulated and licensed by First Cagayan Leisure & Resort Corporation (CEZA). This is the seal of safe and secure gaming experience for avid players around the world.
W88 is growing fast; it currently supports 7 main Asian languages and there is no sign of them slowing down. W88 offers quite a comprehensive package of casino games such as slots, live dealer, lottery and P2P. In terms of selections, there are really a lot to choose from. If you are coming from countries such as India or Vietnam, it is not difficult to find popular localized games from the website. The attention to detail according geographical and demographic aspects is to be applauded which other casinos should take note.
W88 is also the proud sponsor of Aston Villa FC in 2019/2020 season. The W88 brand is currently featured on both home and away shirts for Aston Villa FC. W88 is actively working with partners in the football scene since 2018. Emile Heskey, the former Liverpool player was named the ambassador for W88 in 2018. The partnership with football clubs further extended to Wolverhampton Wonderers FC in June 2018 for 2018/19 season. Since 2018, W88 is also the official betting partner with Leicester City FC.
Security
W88 puts a lot of effort to ensure players are safe from security risks as well as frauds. The website itself is fully secured which means all the connections between players and W88 servers are encrypted. This will avoid imposters or hackers from tapping in. On the hardware part, strict security clearance is needed for all the staff that have access into the server room. All the servers are housed in secured premises.
W88 only works with the finest technology partners in the industry. To put this in a simpler manner, W88 only adapts products from reputable and famous game developers. So you don't have to worry about playing with unsecured or virus infused games in W88 online casino. Some of the games are even tested by Gaming Laboratories International to ensure fairness and transparency.
Promotion
This is the part that most players are eyeing on. Some had read dozens of research articles and comparisons just to get the best deal. W88 has one of the most unique promotion packages among so many online casinos.
Welcome bonus is always there and W88 offers generous welcome bonus. All welcome bonuses can be referred at the promotion section. Usually the promotions will come with a time limit so it is best to constantly check for the latest promotion. You may sort it out according to the game of your choice.
For new member, one can even enjoy up to RM600 or 100% bonus for all slot games. Welcome bonus is actually just a small part of the promotion. In the long run, there are more exciting rewards and promotions dedicated specially for loyal customers. W88 also offers rebates as a reward for loyal customers. As some of these promotions are seasonal, it is best to check out all the promotions at w88live.com.
W88 Rewards Club
W88 has the most exciting reward program ever. Upon joining, a new member will automatically become a W88 VIP Club "Blue" member. Then new member can start to collect points immediately. Every RM200 wager will earn the player 1 point. As the player gains enough points and becomes a higher tier VIP, the player will get higher discounts for points redemption and invites to exclusive events. The reward points can be used within an extensive list of things. From free plays to washing machine, the possibilities are virtually endless. A tip for Aston Villa FC fan, the football club merchandise is available as well. With that said, it is good to make full use of the reward points, we find this to be a pretty fair and valid system. Do check out the T&C on how to earn and use the reward points.