Evolution Gaming: Live Casino Review
| | |
| --- | --- |
| | As the company that revolutionizes the European Live Dealer platform and globally adopted by gaming operators worldwide, are Malaysia's online casino providers ready to join forces to share the fun to eager players? |
| Established: | 2016 |
| Language Offered: | |
| Game Selection: | |
| Licences: | |
Hailed from Stockholm, Sweden and a NASDAQ-listed gaming company, Evolution Gaming is one of the prominent players in offering world-class live casino services for business operators from around the world.
In the online gambling industry, the biggest challenge is to get legalized and licensed in countries. We are not talking about familiar countries like the United States or the United Kingdom where such rules and regulations are already established in place many years ago. It is those new countries with yet to be established regulatory framework that might be untouchable, even by many giant companies.
Evolution Gaming one ups its competitors with its unrivalled track record by rolling out its Live Casino services in re-regulated markets. They are the first to market in new jurisdictions such as Italy, Spain and Denmark. Even in New Jersey, USA, Evolution Gaming is the first Live Casino provider to gain Preliminary Waiver Approval.
The significance of such achievement is that Evolution Gaming is serious when it comes to working hand in hand with country's authorities in complying every rules and regulations, providing a legal, responsible and unparalleled, worry-free live casino services for aspiring players. With their capabilities to open such highly regulated business in new markets, it just simply proves that Evolution Gaming can, when nobody else are able to
Who Is Evolution Gaming?
Established in 2006, Evolution Gaming was one of the pioneers of live casino developer. It has a strong foundation in the European market during its early days. Initially, a studio was set up in Riga, Latvia. It was further expanded in 2009 to meet the high demand of live casino. Today, Evolution Gaming has 8 live casino studios across Europe and North America.
Dubbed as the preferred B2B partner for live casino companies or operators, Evolution Gaming hosts over 700 tables in their studios across Europe and North America. They even have dedicated studios housed within land-based casinos which no doubt brings players even closer to reality through computers, smartphones and tablets. Popular table games such as blackjack, roulette and baccarat are just some of their many expertise.
Evolution Gaming took it further by partnering with toys and games giant, Hasbro to bring Monopoly into a live action game. Recently, Evolution Gaming also offers Live TV casino programs that are included with mobile applications, establishing another new avenue and new opportunity for avid gamers and casino operators.
The Conductor Of World Class Live Casinos
Before we dive into their games offering, it is important to know and understand the scope and magnitude of what Evolution Gaming is currently doing. The details of what they are doing can be quite humongous, hence we summarize it here to provide you a snapshot of the essential things you need to know.
Live Casino Studios – As it suggests, Evolution Gaming has 8 studios across Europe, Canada and the USA. These state-of-the-art casinos are heavily invested studio estates full of equipment, facilities, innovation and people. They are of ISO standards (ISO 27001: 2013), monitored real time, trusted and secure with 24/7/365 solutions for local and global operators.
Land-Based Live Casinos – Live casinos that co-exist with land-based casinos to offer casino services for best of both worlds. These can be in forms of shared facilities for multiple operators for high cost-effectiveness and maximum efficiency.
Mobile Live Casinos – Live casinos for mobile devices in forms of browser games and native app for iOS and Android platforms.
Live Casino for TV – A channel-based live game video streams that provide an additional entertainment for audiences in form of 'TV shows', making it an entertaining spectacle even for casual audiences.
Branding, Academy, Integration & Support – Evolution Gaming provides a one-stop solution to groom aspiring operators to build a customized, full-fledged branded casino service. From branding services to training, integrating and supporting operators, Evolution literally supports operators from A to Z.
Not Only Games, But How The Concept Is Delivered
It is a given that a company as dominant as Evolution Gaming has all the basics covered. When it comes to choices of live games, it has 8 categories of games:
Live Roulette, Game Shows, Lightning Games (lightning-themed games with dazzling effects and exciting multiplier rewards), Live Blackjack, Live Baccarat, Super Sic Bo & Dragon Tiger, Live Poker and First Person (RNG and Live Casino in first person view).
The interesting part of Evolution Gaming's offering is all their live games are delivered through native speakers (selected languages) and for some of their games like Baccarat and Roulette, they have a Dual Play function, which is a convergence solution that pits together real players at the physical land-based casino and online live players.
So, what are the delivery concepts that are uniquely a signature from Evolution Gaming?
The first one is the Game Show category. Made extremely successful with games like MONOPOLY Live, Lightning Roulette, Deal or No Deal Live, Mega Ball and Crazy Time, the concept of it is solely putting the focus of being an entertainment first. Rather than just a typical partake on gambling activities, Game Show as the name implies is made just like any game shows you see on television, plus the additional ability to take part in playing it by placing bets while watching the show.
The second concept is First Person. Just imagine playing first person shooting games like Doom, Call of Duty and more but this time, you are roaming through a sophisticated 3D environment of a casino. By clicking/tapping their 'GO LIVE' button, you are transported into the Evolution Live casino game via an in-game portal.
The Gateway to Global Gaming Evolution
Fellow Malaysians might be wondering how they could access or experience live casino games made by Evolution Gaming. The answer is pretty simple, choose a reputable online casino operator and chances are, you will find Evolution Gaming live casino games as part of the game listings. As a leading B2B provider, your preferred online casino might already have everything sorted out for you. Don't worry about the language barrier nor the banking issues. They will be covered by your preferred online casino partner.
Most online casinos now accept local currencies and local bank transfer options, whether you are using a credit card, online banking or even e-wallet.
Final Thoughts
To date, Evolution Gaming has amassed virtually all the biggest customers in the industry, including but not limited to Genting, Microgaming, Paddypower, William Hill, 32Red and more.
To put it in the simplest terms, if you are an aspiring operator who wants to have a seamless, sublime and impeccable live casino services that your clients and even your staff will love be it on the front end and back end, Evolution Gaming is the one you should look for.
For players who want highly entertaining and rewarding experience to partake in a world-class live casino, insist on looking for games and services that are made by Evolution Gaming. Not only are they awesome to play, it is also a seal of approval and quality assurance for a peace of mind live casino experience.
You can find Evolution Gaming Live Dealer from the site below: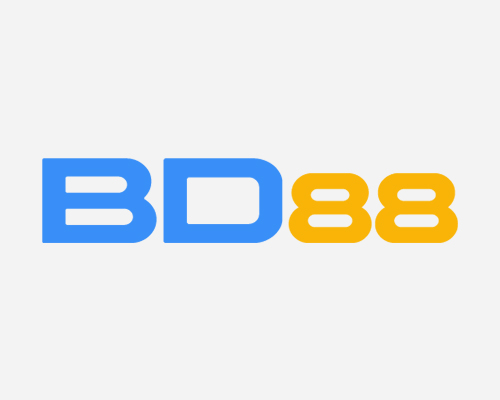 BD88 Live Dealer Daily Reload Bonus
15% Daily Reload Deposit Bonus up to RM600