Skywind Group: The Game Changer
| | |
| --- | --- |
| | Skywind Group is an Isle of Man-based online casino game and platform provider created in 2012 by Teddy Sagi, yes, the very one who founded and owns the majority of shares at Playtech. With six development centres around the world including Latvia and the Philippines, this game provider has a collection of over 200 games among which lies a slot game assortment among others. |
| Established: | 2012 |
| Language Offered: | |
| Game Selection: | |
| Licences: | |
Based out of the Isle of Man, Skywind Group is an online casino software provider that supplies a holistic service ranging from iGaming software, white label products to complete backend management systems. With 6 offices scattered across the map including in Australia, Belarus, Latvia, Philippines, Cyprus, and Ukraine, the firm is able to capitalize on a rich talent pool and be able to extract unique cultural aspects from each country. This extensive network of content creation has boosted Skywind Group's content offerings to more than 350 games today.
Safety and Fairness
As with any gaming software developers, transparency and fairness of play are monumental to the success of the company and operator. To provide assurance of the safety and transparency of their online software, they have approached a slew of credible third-party and have also obtained approvals from various regulators. Skywind Group is licensed by Gambling Commission of Great Britain, Spanish General Directorate for Regulations of Gambling, Romanian National Gambling office, Malta Gaming Authority, HM Government of Gibraltar, and Alderney Gambling Control Commission. This effectively means that Skywind Group is licensed in 6 jurisdictions. Each regulator vets Skywind's offerings to the highest standards including SSL encryption, a provably fair outcome bets for all games, AML and KYC compliance policy. The fact that they have done this for at least 6 times (each licence has to go through all of these processes separately and respectively) shows the level of commitment in ensuring fair play.
Proven Track Record
Launched in 2012 by Teddy Sagi of Playtech fame, it is no wonder that Skywind Group had quickly rocketed into popularity by being able to secure distribution for its games. Since then, the Skywind Group had leveraged on the existing networks to continue striking deals with the likes of Playtech, Open Platform, GVC, Superbet, Novibet, Video Slots, Relax Gaming, 888 Casino, and more. We are not exaggerating when we say that games from Skywind Group are included in the same major collections that feature other top tier casino games.
Wide Array of Games
Thanks to its wide library of more than 350 games, Skywind Group virtually has something to offer for every player. Players can change from several main categories including "Slots", "Jackpots", and "Arcade"; each with its own unique quirks and features. The games feature a relatively attractive Return to Player of 95% to 97% and an auto roll feature for player who prefer to sit back and enjoy. One of their latest games, Rain Balls grabbed our attention for its catchy soundtracks and colourful animations.
Feature-Rich
It also features special events to further spur the excitement. The Must Win Jackpots provide a guaranteed winning experience, with three unique methods to ensure players have a winning chance.
The shared winnings from the jackpots allow for a community based interaction where the prize is split between the first-place winner and other participants. This ensures that no one is missed out. The time based jackpots create a sense of anticipation among the players by letting them know in advance so they can participate in time. The amount based jackpots allow operators to set the amount of jackpots available with differing odds so that every spin is filled with excitement.
Skywind Group's very own BNS coins allow for greater player acquisition and retention. The BNS coins can be used in place of fiat money with added promotional activities unique to BNS users. This allows operators to customize the promotion times, targets, and potential payout for additional layers of excitement. The quantum of bonus coins is fully configurable; operators can choose any conversion rates for BNS for any currency. Whether 1,000 BNS is equivalent to 1 Euro or 1,000 Euro is entirely up to the operators' discretion.
To further engage with the players, Skywind Group also provides in-game tournaments to elevate the gaming experience. Ranked tournaments create a new zone for competitive players to relish on their fighting spirit while getting rewarded. All these engagement tools help create social credits that will be useful in retaining players
Unique Experience
The Skywind slot games are beautifully designed with top notch graphics, one wonders the amount of attention to detail each developer has poured into game development. The use of thematic soundtracks further accentuates the whole gaming experience. We mentioned thematic soundtracks because Skywind Group has incorporated popular blockbuster titles into slot games. Famous releases such as The Karate Kid, Rambo, Resident Evil, and The Magnificent Seven are among the titles players can indulge themselves with. Popular shows on television like La Casa de Papel, or better known as Money Heist is also available to players. Each of these games come with its own bevy of high-quality 3D graphics with themed stories. Skywind Group had carved out a niche in the market to attract many movie buffs.
Live Casino Hub
To cater to the seasoned physical casino goer, Skywind Group also runs a comprehensive live casino hub that features both live baccarat and live roulette from studios in Bulgaria, Macedonia, Belarus, and Romania. Seamless integration allows operators to gain access to Skywind Group's live casino hub alongside with its plethora of other games, ensuring gamers to never get bored. In addition to having scorecards and side bet options for live baccarat, its live roulette has a return to player of 97.3%.
Seamless Integration
Behind that wealth of experience gathered from having developed more than 350 games lays a highly capable team. Afterall, Skywind Group is a technology company that has built their games distributed to a host of operators and markets globally. In addition to being Flash and HTML5 compatible that thus removes the need for download to play (load and play directly from your internet browser), their gaming platform, Falcon, can be easily integrated into existing systems using a single API or a dedicated backend that allows for higher level of customization with ease.
Value Add
Being a renowned B2B provider in the online casino space, Skywind Group offers more than just games. Their Marketing Performance and Analytics is a flexible system that enables operators to maximize marketing performance by having access to real time data and tracking analytics all consolidated under one platform. Within the platform, operators have access to actionable insights with primary data being prioritized. This shortens the time needed for decision making, a process that hinders even the largest corporation.
In additional to the above, Skywind Group being an established B2B provider is also integrated and white listed into numerous large media and data networks; imagine the possibilities of achieving visibility especially for new comers, the possibility is endless!
Verdict of Skywind
Having impeccable track record of providing some of the most innovative and memorable gaming experiences, their ability to supply operators with myriad analytical software and distribution solutions makes them a desirable and trusted business partner. Offering more than just games, their feature-rich platform coupled with their market analytics expertise will be desirable no matter if you are a seasoned operator or still new to the scene.
You can find Pragmatic Play Live Dealer from the site below: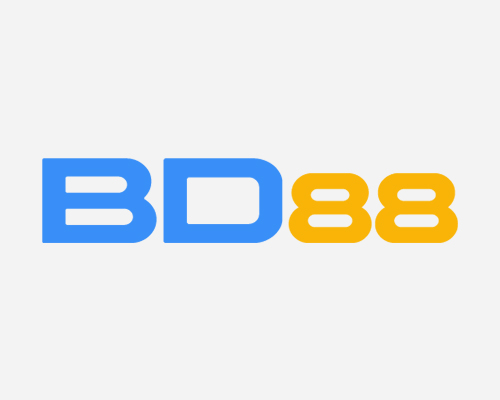 BD88 Live Dealer Daily Reload Bonus
15% Daily Reload Deposit Bonus up to RM600